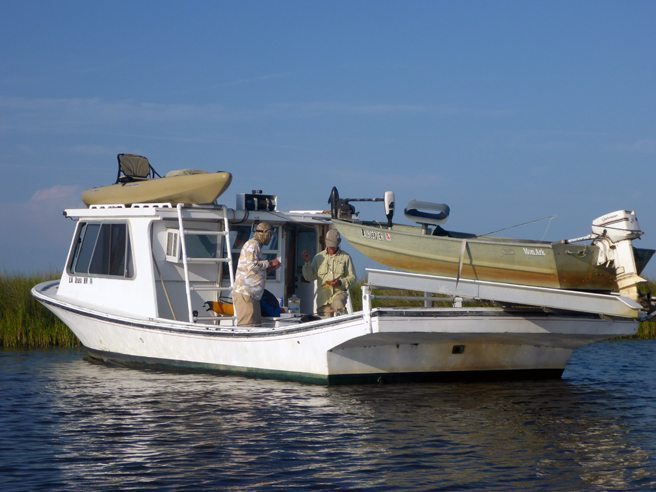 Our trip to the Biloxi marsh is always a treat for me.  There are many reasons for this.  The camaraderie of loading the Lafitte Skiff in the early morning darkness, the boat ride across Lake Borgne, Capt. Gary Taylor's banter on everything from Catch and Release to the news of the day – not to mention the beauty and fishing of this beautiful area.  This trip was no different.
We loved every minute of our time on the water.  Some things we saw:  A marsh hen spooked out of the marsh grass by a lure, An Osprey being chased by a small bird, ponds, sloughs, bayous and flats uninterrupted by industrial equipment and of course fish!
Thanks to Jose, Donna, Luc, Dennis and of course our fearless leader Capt Gary. We hope you will enjoy the pictures and join us soon for one of these great excursions!
-John Williams, Trip Leader