Our morning began with a calm light breeze as we mothershipped south across Lake Borgne, just south of Slidell. Atop Capt Gary Taylor's vessel rode our six kayaks. As we arrived to the isolated Louisiana Biloxi Marsh, we entered the mouth of Bayou La Fee and the bait started jumping. We were deployed in groups of two along the marsh coast line in order to provide ample fishing waters for everyone.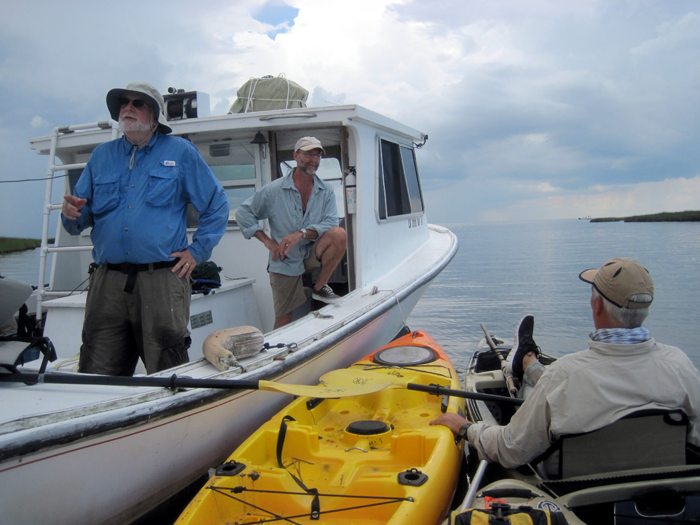 It didn't take long for the action to begin. Merely 15 minutes after paddling a short distance, a few hungry redfish made their presence known by crashing around in the shallow ponds. They sure didn't seem too picky as they began inhaling the artificial lures that were thrown in their direction.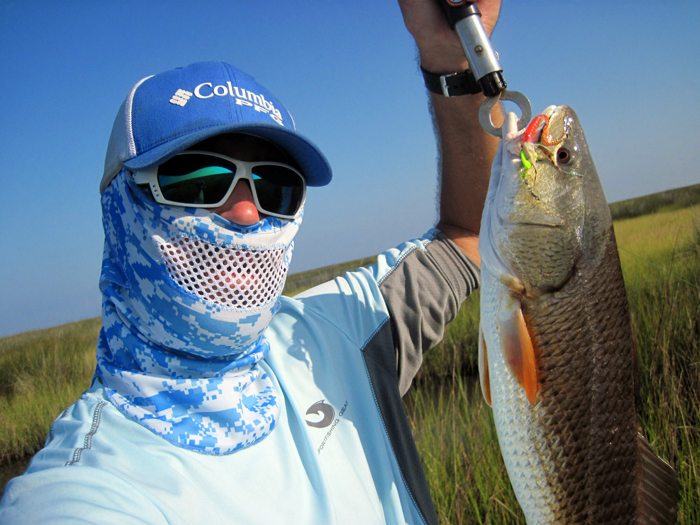 As the morning progressed, the shallow waters slowly fell and the redfish had fewer placed to hide so they moved into the deeper ponds and started to congregate. It became a little tougher to sight fish them but once they gave up their hiding spots by swooshing around or crashing on the bait fish, it was on!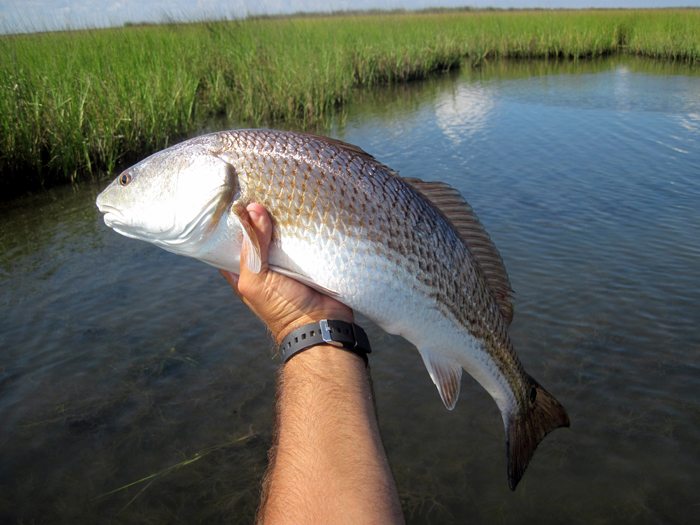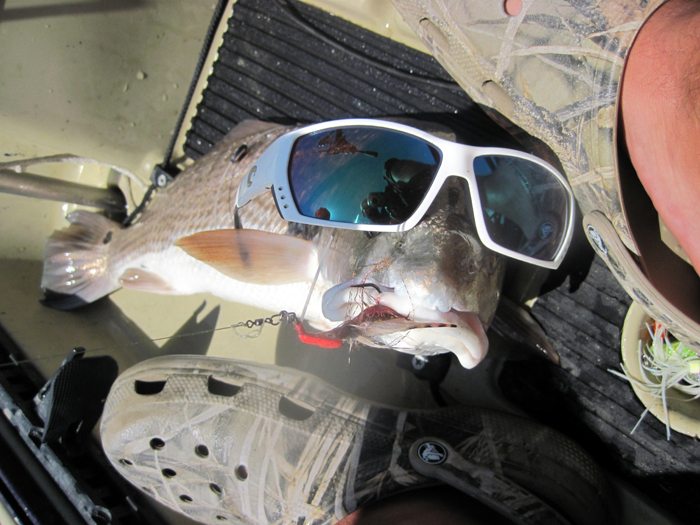 The redfishing inside the marsh was spectacular, but there was also plenty of activity going on in the outer waters as well. Schools of spanish mackerel could be seen feeding and jumping completely out of the water. There were trout and flounder also caught in the exterior waters along the marsh coast.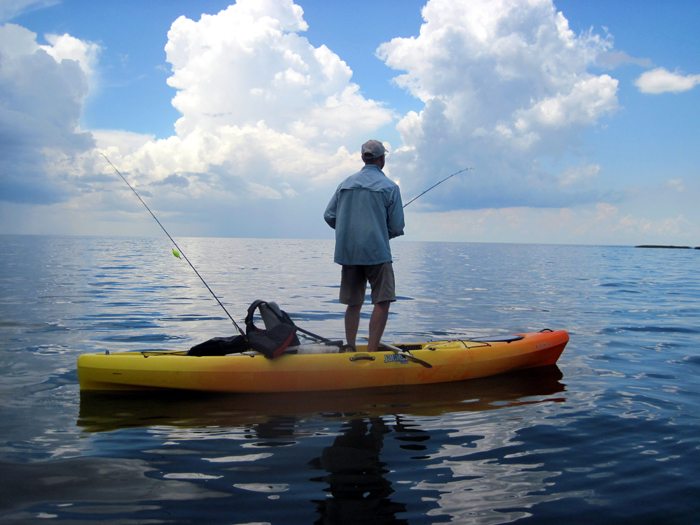 I want to give a special thanks to Capt Gary Taylor for his assistance, knowledge and expertise. Also thanks to the great group of gentleman who participated and were able to share in this experience.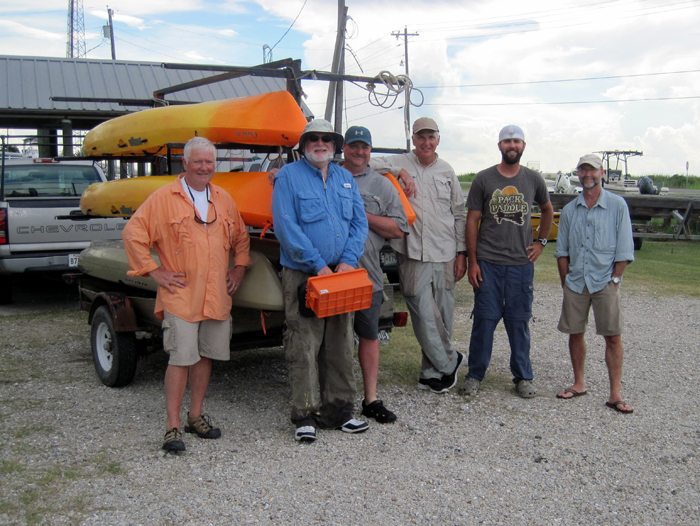 Pleasant weather, a great group of guys, some of the most pristine isolated marsh in the gulf coast, and plenty of hungry fish; what an incredible experience! Definitely a memorable trip I'll never forget!
-Scott Bienvenu, Pack & Paddle Employee
Check out more pictures from the trip!