Pack & Paddle recently started carrying LuxuryLite® Cots, and when we tested them out, we couldn't be happier. They are truly the lightest, most packable outdoor cots on the market! We have both the UltraLite Cot™ and the Mesh Cot in stock at Pack & Paddle.
Therm-a-Rest® LuxuryLite® backpacking cots allow you to camp anywhere in luxury comfort—rocky, swampy and uneven ground are no problem when you're four inches above the surface. Unlike conventional designs, the field-proven camp cots are ultra-lightweight and easy to setup. One night on a LuxuryLite® cot will convince you we've found a way to make nights in the outdoors even more restful.
Both cots feature: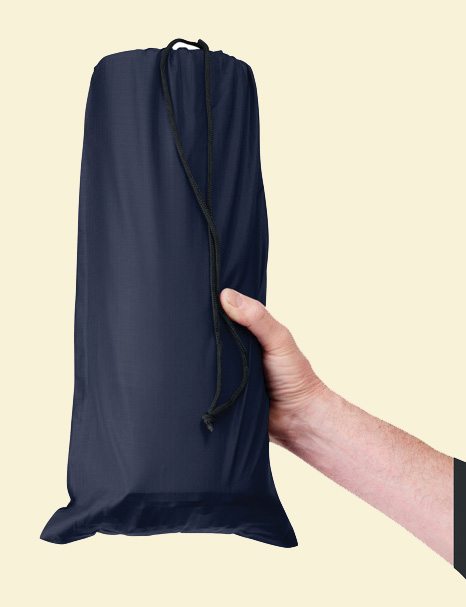 BowFrame™ Technology: Our patented technology eliminates the painful crossbars and squeaky joints found in other cots.
Durable Construction: Cot stands up to heavy use; stretch-free fabric, anodized aluminum poles and lightweight nylon feet.
Three-Minute Set Up: Cot assembles quickly and easily – no tools required.
More details from Therm-a-Rest about these products: 
The UltraLite Cot™ is lighter and packs smaller than any cot on the market. At only 2lbs. 12 oz., this lightweight cot will open up new opportunities for comfortable nights in the outdoors. Whether you're out fishing for the weekend or riding a dual sport across the continent, the UltraLite Cot™ offers the comfort you need at an ultralight weight and a packed size that's impossible to beat.
Ultra Lightweight: Lightest cot on the market – so light even backpackers carry it.
Super Packable: Compact cot fits easily in a pannier, portage bag or backpack.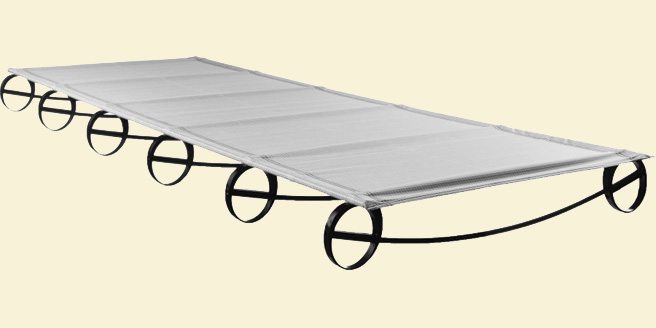 The LuxuryLite® Mesh Cot combines BowFrame™ construction with a breathable mesh fabric for outdoor sleeping comfort. A full 26 inches wide, the Mesh Cot is a great choice for anyone who wants extra space and comfort. Whether you're camping in arid high country or horse-packing through the Southwest, the Mesh Cot provides breathable comfort in a lightweight, compact, easy-to-carry package.
Light & Packable: Extremely light, compact cot design fits easily in a pannier, portage bag or backpack.
Extra Comfort: A full 26 inches wide, the Mesh Cot is our widest and most comfortable cot.
Cool Fabric: Breathable mesh allows cot excellent ventilation in hot weather.