When preparing for your next adventure, take a second look at your clothing. The clothing you choose to wear on your trip is just as important as all of the other gear you have – it's made to help you, not hinder you.
Cooling clothing that cools down your skin is the hot thing on the market this summer. These shirts are UPF rated for sun protection, wick moisture and cool the body a few degrees when moist. Perfect for Louisiana summers!
Here's the description from the ExOfficio Site:
Sol Cool™ clothing is rated UPF Sun Guard 50+ for optimal sun protection. Sol Cool fabric features Icefil® technology, which uses Xylitol to create a mint-like cooling sensation to lower skin temperature up to 5°F. Perspiration is wicked away to the fabric surface to evaporate. Sol Cool is also antimicrobial to keep you fresh at your most active.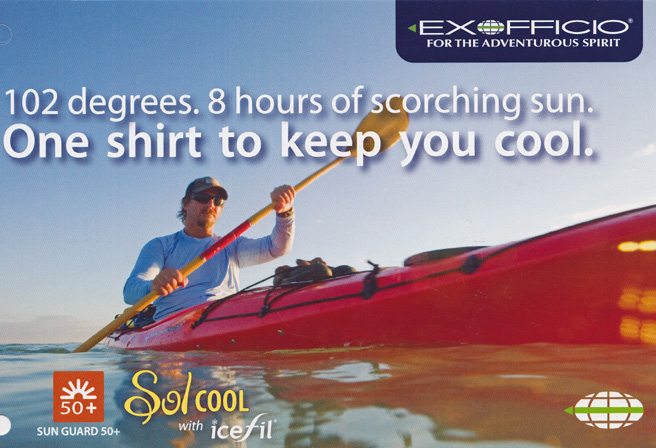 Here's the description from the Columbia site:
Omni-Freeze® ZERO's blue rings react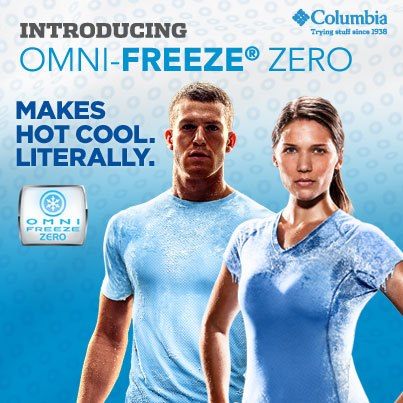 with sweat to lower the temperature of the material, so you feel cooler.
Makes Hot Cool. Literally. Sweat Activated Cooling means you can sweat smarter. Others will feel heat. You'll feel an arctic blast. When You Get Hot, It Gets Cooler.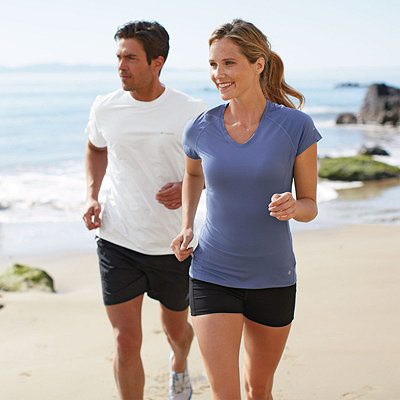 Enjoy the Heat Longer – Omni-Freeze keeps you cool so you can stay out longer. Specially shaped fibers facilitate the escape of body heat during warm weather or active outdoor adventures.
Come into Pack & Paddle today to give it a try!