A Yeti is the perfect gift for Dad this Father's Day! He can take it anywhere – fishing, hunting, camping, on the boat, or in the back yard next to the grill.
We have a great selection of sizes of coolers, plus the Hopper 30, Yeti Ice, and the Ramblers. Come by the shop to get Dad the best gift ever!
Rambler 20 & 30
The power of Yeti in the palm of your hand, or in your cup holder! Keep coffee hot for hours.  Keep cold drinks cold for hours.  Plus you have to love the classic stainless styling of these great tumblers!
Hopper 20 & 30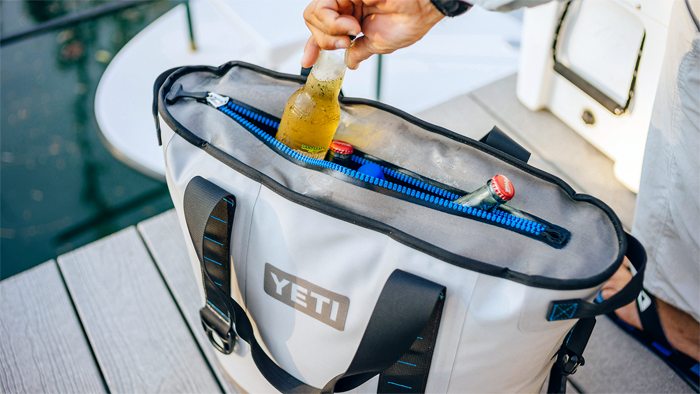 The new Hopper from Yeit represents the evolution of the soft cooler from disposable to incredible.  Beyond freakish ice-holding capability what makes the Hopper unique from ANY other soft cooler is the waterproof zipper.  Even if this cooler tips over, no water will leak out.  All the long lasting cooling features of a Yeti but lightweight and portable,  perfect for a day at the beach or festival.
Roadie 20
Small but Mighty! the Roadie 20 is the perfect size to keep your dad's lunch cool all day on his kayak, or the drinks ice cold for his cookout!
Tundra 35, 45, 65, & 75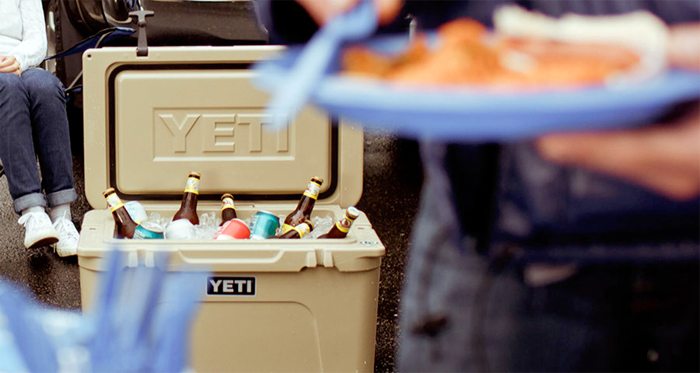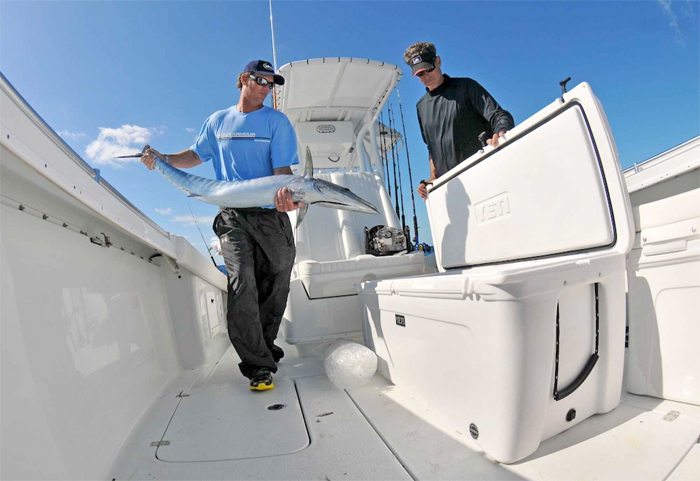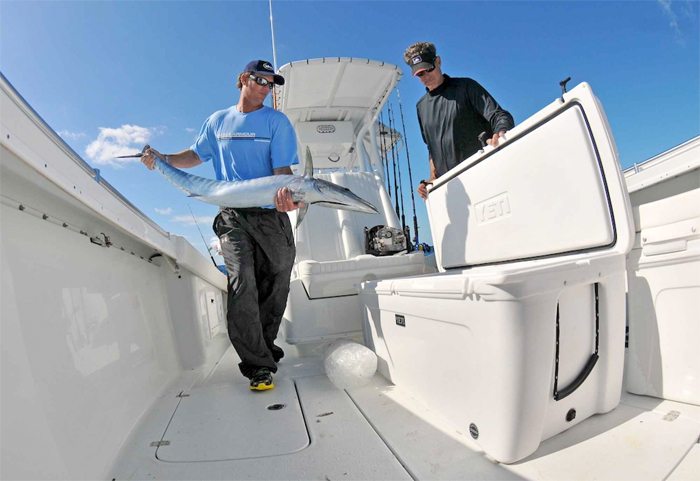 When it came to the cooler game: Yeti came, Yeti Saw, Yeti Conquered.  The Tundra series is the perfect heavy duty cooler designed for any task, from keeping your dad's fish catch fresh on a summer day – to chilling enough beer for the neighborhood block party!
Yeti Ice

This little square is built tough, freezes fast, and melts slow. The perfect upgrade for your dad's Yeti or lunch box, just freeze it and throw it in.
Extras: Bottle Opener, Trucker Hat, & Cable & Lock


Top off your dad's Yeti set with a little bit a bit of cajun flare! A little bit of Lagniappe is the perfect gift for the dad who thinks he already has everything Yeti.