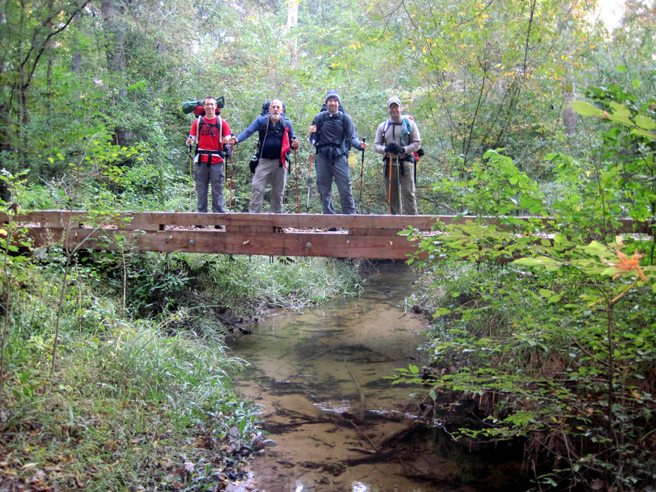 Days before, we decided to change our original plans for this trip and hike the complete Wild Azalea Trail from start to finish.  We all agreed that the mileage would not be a problem and welcomed the challenge.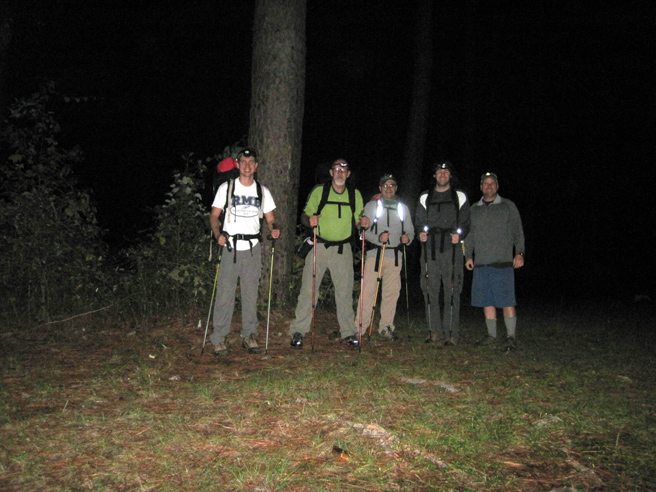 We started the trip on Friday night at the WAT (Wild Azalea Trail) North Trail Head around 8:00 PM and hiked our first 3 miles in the dark with headlamps. For most, it was their first time night hiking and everyone seemed to enjoy the adventure. We reached our first campsite around 9:30 and quickly set up our tents and a fire, naturally. With no rain in the forecast we were confused when we were awaken in the middle of the night by what we thought was rain, that actually turned out to be a heavy due dripping from the blowing trees.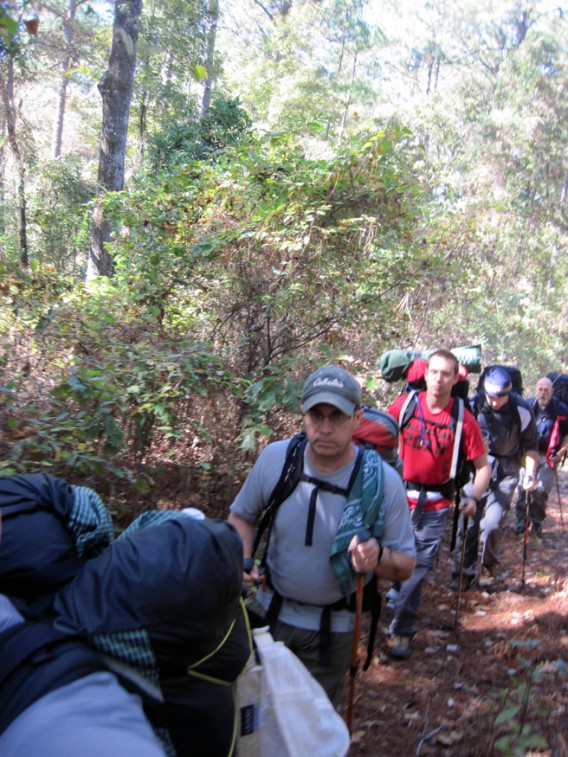 Saturday morning we were up and out early after filling our bellies and our water bottles and started our trip through the rolling hills of pine trees. We traveled 11 miles for the 2nd official day and made it to a nice ridge sitting above Branch creek.
We had to "settle" with this make shift site since the map was not clear with exactly how much further the creek was. Some were ready to stop and make camp, so we played it safe and set up camp for night #2. Of course a campfire was involved.
This night was much cooler than Friday night reaching the lower 40's, we stayed warm deep inside our sleeping bags. The days were just as nice with the high temperatures not much over 75, a cool breeze, and clear skies.
Sunday started with the most difficult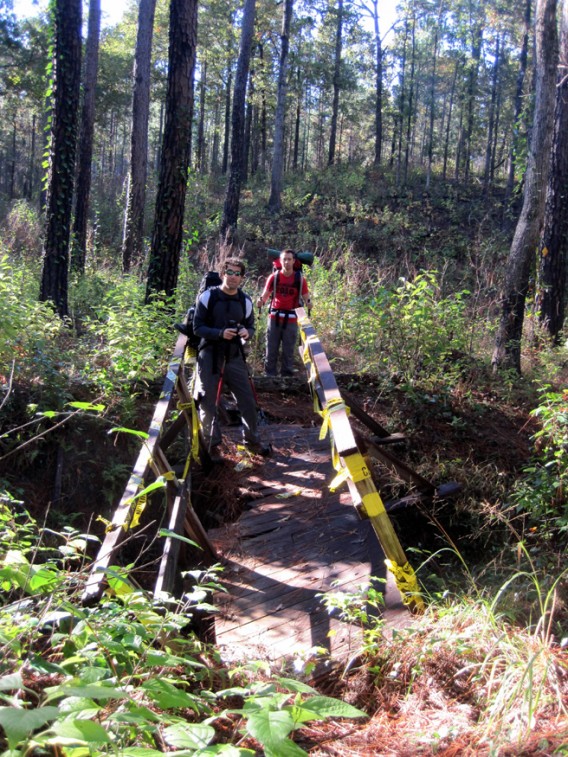 parts of the trail traveling up and down some steeper slopes. The hills were quickly subdued by slightly rolling hills that our tired legs were happy to see. This more flat terrain made for a quick finish to mile 24 on Castor Plunge Rd 287.
Now all that we had to do was hike 1.6 miles up the neighborhood road to the post office where we staged our truck.
I always enjoy meeting new people and guiding them through the "great outdoors", getting to know each other, and sharing about our families, jobs, past experiences and whatever other crazy stories they have to tell.
Thanks to Carl, Curt, Mike, & Hans for a great trip. Remember guys, I am laughing with you, not at you! Be wild, get outdoors!
-Kevin Wallis, Trip Leader