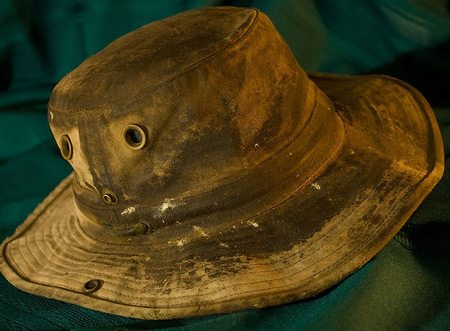 You don't buy a Tilley hat for how it looks on the day of your purchase.  You buy it for how it's going to look 10 or 20 years from now.  These hats weather well and continue to look better and better with each adventure you put it through.  Here's our all-time favorite indestructible Tilley story (by Tilley Owner Alex Tilley):
"Elephant trainer Michael Hackenberger of the Bowmanville (Ontario) Zoo, had his Tilley Hat snatched from his head and eaten by an elephant. Three times. Michael later would find and pick up his Hat, wash it thoroughly, and wear it. He had declined to accept a new Tilley Hat in order that we may have his well-traveled Tilley for our museum. (We were secretly pleased!)" Alex Tilley, Ontario
Come by to try one on today!