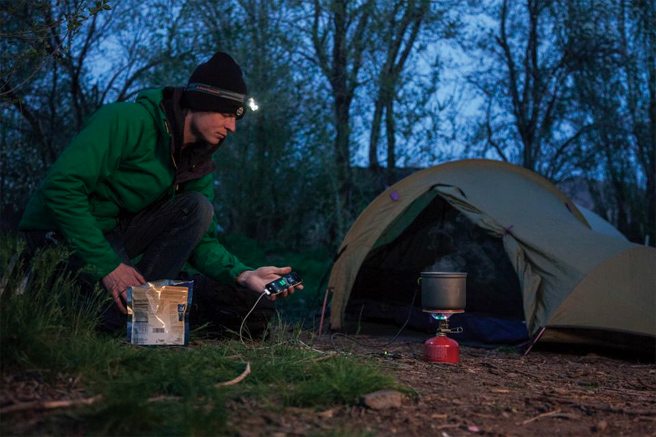 This revolutionary, new device charges your electronics while you cook!
Pack & Paddle is excited to have this awesome new item in stock. You've got to try one out – never know when you'll need to charge your phone or camera!
The PowerPot® gives you the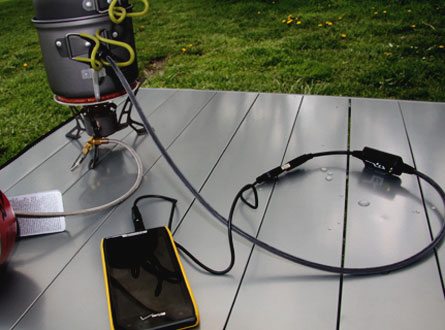 power to charge your electronics anytime, in any situation. Use it in the backcountry or at home during a power outage.
It can charge any USB device. This includes smartphones, mp3 players, GoPro cameras, headlamps, GPS units, water purifiers and so on. If it's USB, it'll charge with the PowerPot®!
Simply add water to the pot and place it on a heat source appropriate for boiling water.  The PowerPot® will immediately start powering up your mobile electronics.
The PowerPot® comes equipped with a standard USB (5V) port, making it compatible with devices you already have. The cable has three feet of heavy-duty, flame-resistant wire.
Charges cell phone in 1 to 2 hours. Just as fast as your wall outlet.
Use to power any USB handheld devices
5 watts of on demand power. Day or night, rain or shine
Works over any heat source (including open flame)