Outdoor writing products for Outdoor writing people
Pack & Paddle just started carrying these cool pocket journals. And the best part? They're made with waterproof paper! Anyone who likes to be outdoors can use one of these – kayak fishermen, paddlers, hikers, backpackers, scientists, photographers & birders!
The hassle of soggy and illegible paperwork has plagued outdoor professionals for decades. Rite In the Rain Notebooks founder, Jerry Darling, developed the early version of Rite in the Rain paper to address that problem for the Pacific Northwest logging industry in the 1920's and the product has been evolving ever since.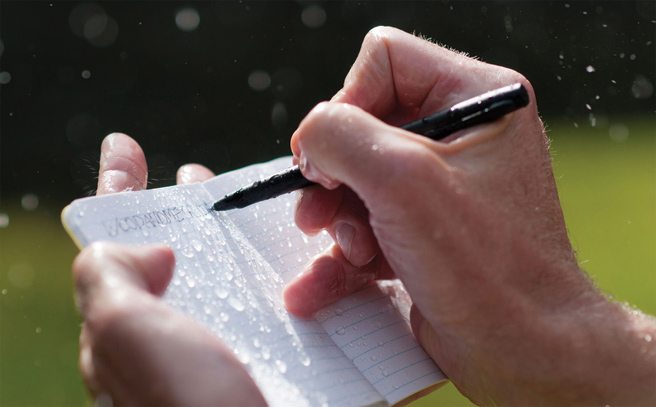 Manufactured in Tacoma, Washington, USA Rite in the Rain paper is used around the globe in situations ranging from desert warfare to rainforest insect research.
Recyclability: In spite of Rite in the Rain's durability, it is totally recyclable as standard paper, which is untrue of synthetic, or poly coated papers. Simply recycle Rite in the Rain as you do other white or printed papers.