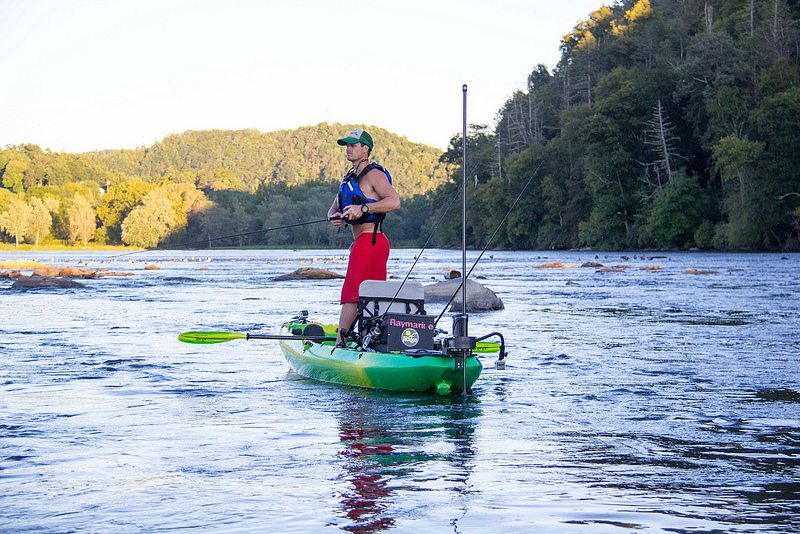 Fishing Louisiana waters require above
all stealth and effective anchoring. While there are many ways to anchor your kayak, nothing beats the Power-Pole Micro.
This super lightweight unit will anchor your kayak with the click of a button. Silently and securely with a minimum of the reaching and noise that lose you fish.
To test out the Power-Pole Micro, simply sign up for a free demo any Saturday by calling the shop at 337 232 5854. Not only do we sell the Micro – but our Install Staff can custom mount the unit on your kayak (additional fee applies).
Here's the write up from the Power-Pole website:
This all-new, all-electric wonder is the first of its kind—a super-compact powerhouse that was built to give you the ultimate shallow water fishing experience.
-Extremely quiet
-Easy installation
-Driver unit is easily removable for storage or transfer to another boat
-Pairs with other C-Monster controllers
-Works with other 3/4″ spikes
-Spike can stay in the Micro Driver Unit or be removed while running to your next spot
-2 year warranty
Power: "Stealth" 60 Watt low RPM high torque electric motor
Anchor depth: Approximately 8ft with Power-Pole Micro Spike (varies based on spike length)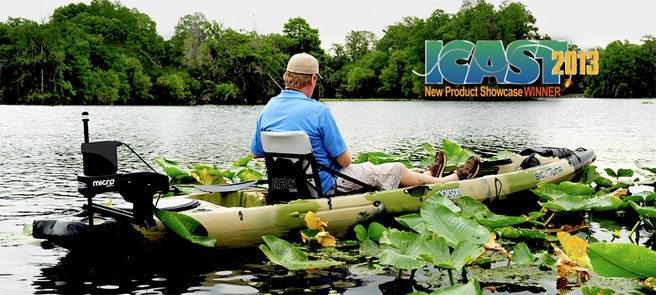 Swift, Silent, Secure, and small.