Bubba Blade
Fishermen are sick and tired of fillet knives going dull, rusting, pitting, slipping out of our hand and not being able to hold up in a harsh saltwater environment.  That's where the Bubba Blade comes in. For more info on this great knife click through to our blog post.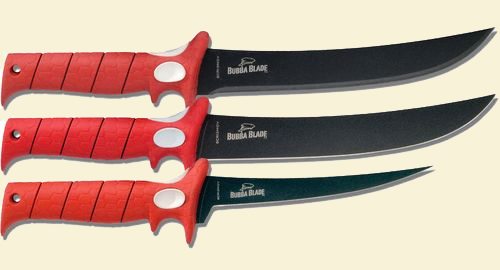 Helle Knives
Pack & Paddle is thrilled to carry these beautifully crafted Helle Knives.
Since 1932, Helle Knives represented the very highest traditions of quality in Norwegian craftsmanship. Helle knives are designed to meet the demands of the outdoors, and they will last for generations. Despite its aestethic qualities, a Helle knife is not made to be an ornament. It is made to be used.  To see more about these unique tools – click through.
Benchmade Knives
Whether you are new to the Benchmade brand or you are a long time fan, we invite you to come by and see our selection!
Benchmade has made its reputation in the marketplace over the years through the quality of its products. They have prided themselves on providing customers a quality product that distinguishes itself in terms of the 3 M's – the Mechanisms, the Materials and our Manufacturing capabilities.  Click through to see more about Benchmade.
Kershaw Knives
Kershaw is one of those great American companies that produce wonderful quality products.  A Kershaw knife is not only a great tool – but also a keepsake that a person is likely to keep for years to come.  Check out this video describing Kershaw and some of the models we carry:
[youtube]https://www.youtube.com/watch?v=b3kmksTLktU[/youtube]