Pack & Paddle has a variety of cool gadgets from Nite Ize – something for everyone on your list. We have gear ties, key holders, a huge selection of little flashlights, and even a light-up frisbee!
The Nite Ize LED line was created to keep you "seen & safe" in all conditions. Powered by ultra-bright, efficient LED illumination, these products feature replaceable batteries and are fully reusable, minimizing their environmental impact.
Whether you run, bike, hike, fly, dive or sail, no matter how poor (or non-existent!) the light, there's a lightweight, comfortable Nite Ize LED product to help others see you clearly, and help you see your surroundings better too.
Take a look at all of these neat products:
FLASHFLIGHT – LED LIGHT-UP FLYING DISC – With its innovative design and super-bright illumination, our Flashflight LED light-up flying disc is suitable for serious sport. It's also an incredibly fun toy.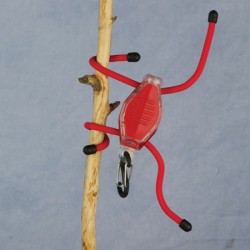 BUGLIT LED MICRO FLASHLIGHT – Yes, the adaptable, versatile BugLit has a fun, cool design. It may be the most innovative and versatile hands-free flashlight you've ever seen.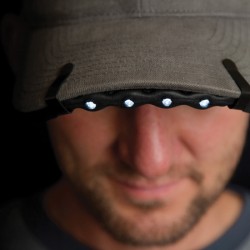 BRIMLIT LED HAT LIGHT – Hands-free illumination, flexible construction, and versatile design – the BrimLit is a literal hat trick.
ZIPLIT – Loop the ZipLit LED through the zipper of your favorite jacket, backpack or purse, and you'll always have light with you, wherever you go.
INOVA MICROLIGHT – The INOVA Microlight offers a bright LED lamp in a flashlight small enough to fit on your key chain.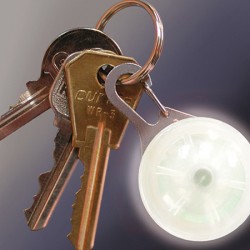 SPOTLIT LED CARABINER LIGHT – This bright little LED carabiner is multi-functional, mega-useful, and overall, a mighty handy little device.
GEAR TIE – Whatever way you bend, wrap, or twist it, the Nite Ize Gear Tie is almost endlessly useful, in a colorful, practical, innovative way.
S-BINER KEYRACK – We bet you can't think of a single person who doesn't need, want, and have to have our KeyRack. Go ahead. Try.