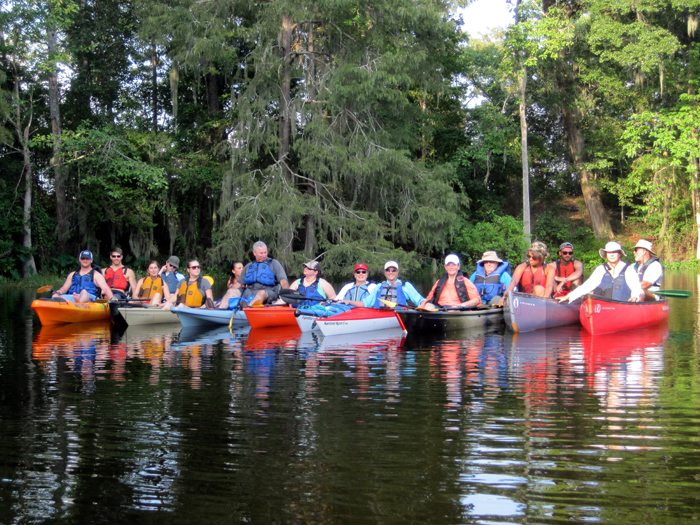 If you are going on a paddle trip on the hottest weekend of the year there is probably no better place in Southwest Louisiana to go than the Northern part of Lake Chicot! It was so hot launching the boats that two guys in the most stable boat in the fleet managed to flip it so they could go for a swim.  As soon as Mike & Patrick got back in their boat we paddled through the American Lotus lily pads and went into the shade of the cypress and tupelo trees.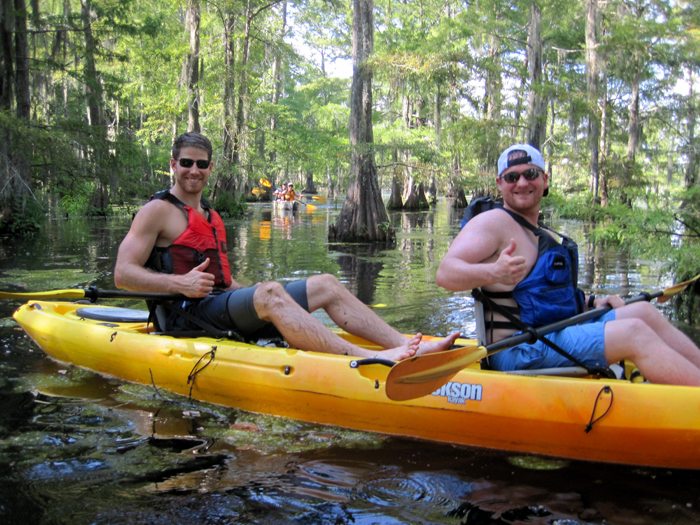 We meandered in and out of the beautiful wooded fingers of the lake passing by the paddle-in-only camp site and around Turtle Island.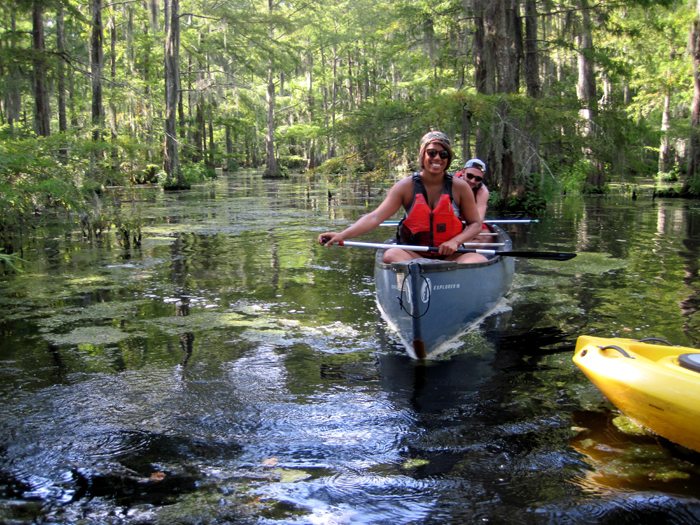 Then as the sun began to get low in the sky we went out to the open water near the East landing and ate watermelon and relaxed for a while.  On our way back to the take out we passed the dam that controls the water level where we could hear the water dropping 12' on the other side.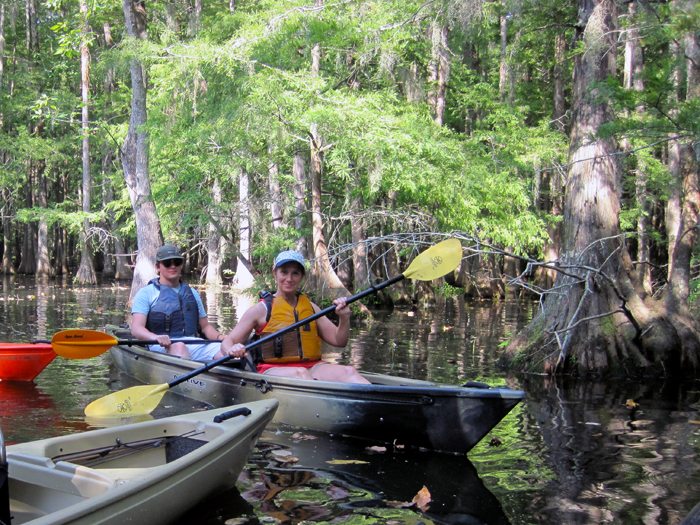 Once we had the boats loaded on the trailer we went to the group pavilion to eat delicious red beans and rice provided by Hub City Diner.
Thanks for a great trip!
-Carl Schexnayder, Trip Leader