Tom with his own sit-on-top kayak, Hans with his own 17-foot-long sit-inside sea kayak, and Richard and Laura with 14-foot sit-inside kayaks from Pack & Paddle had a sunny start in the swimming pool. Here they practiced several self and assisted rescues.
We started with assisted sit-on-top kayak rescues, followed by assisted sit-inside kayak rescues, also called T-rescues. In the T-rescue it is important to use both hands to lift the rescue's kayak on your lab so that the water can drain out of the rescue's boat. To enhance stability the rescuer can put his weight on the rescue's kayak as he lifts it out of the water.
We finished with sit inside kayak self rescues, for which we used the paddle float and the stirrup, a line which you can use as a step to hoist yourself onto your boat. Tom was so excited about the sit in kayak rescues that he also wanted to own a sit in kayak!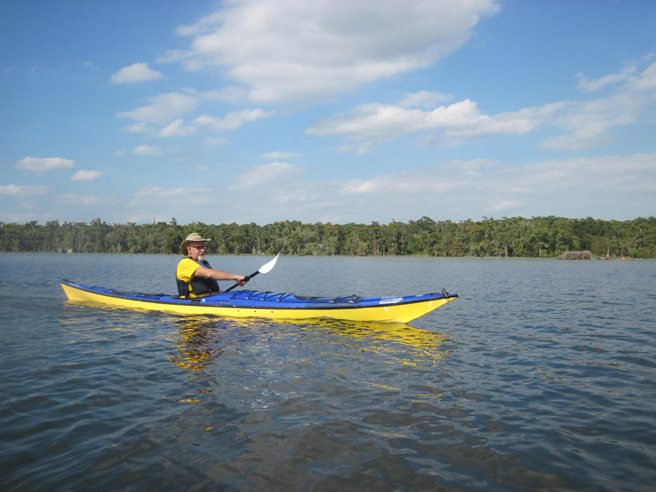 In the afternoon, a sunny Lake Martin welcomed us to practicing different paddle strokes, navigation, and group dynamics, in which a point and a sweep keep the group compact when paddling a long distance. We also practiced towing. When it was Richard's turn he had to tow two kayaks to his surprise!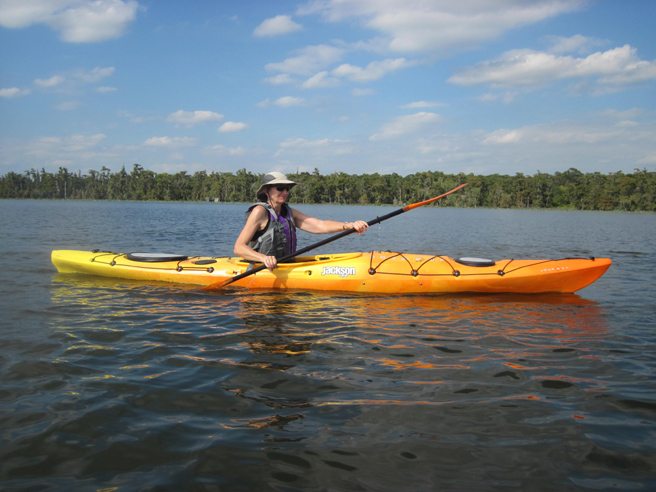 We got out the water at 4:30 pm and debriefed an exciting day!
-Maarten, Instructor