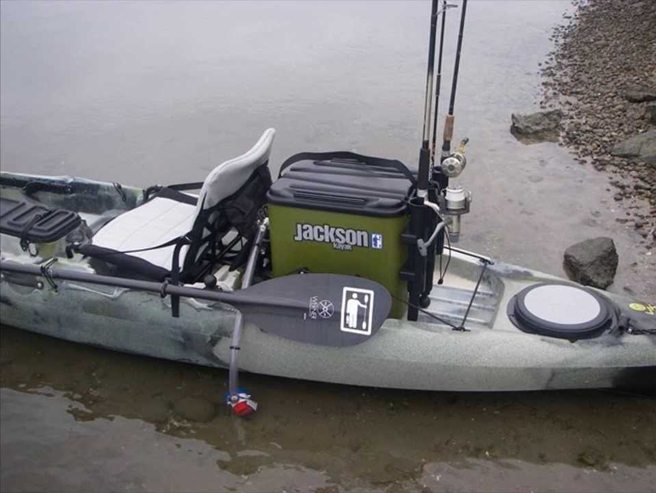 The JKrate is a new storage option from the good folks at Jackson Kayak. It stores gear and offers options for mounting rods and much more.
Bring along your tackle, lunch, dry clothes, rain jacket, fishing accessories, cameras, or whatever else you need convenient for a fun day on the water.
The JKrate is molded from the same plastic as the Jackson Kayaks, and is sized to fit behind the seat on all of their kayaks. Includes YakAttack tracks on the lid and inserts on the base unit for RAM or other accessories.
Get organized and get yours today at Pack & Paddle!
[youtube]https://www.youtube.com/watch?v=5K8LVSGSCsw[/youtube]
[youtube]https://www.youtube.com/watch?v=cFXAH42EsH8[/youtube]
A complete walkthrough of the Jackson Kayak JKrate. The fully functional crate system to help you store your gear and tackle for easy access.