This boat is unlike any other model we have ever stocked.  It's a Tandem Fishing kayak.  It's a Solo Fishing Kayak.  It's an all-day comfort touring kayak.  This is truly one boat that does it all!  Here's the basics:
Super Stable:
The Big Tuna is a perfect fishing boat for a solo paddler and tandem paddlers as well as being able to carry a bunch of gear!
FaceTime Seating:
The front chair of the Big Tuna can be turned to face the rear paddler.  This is great for date night, bringing kids fishing and more!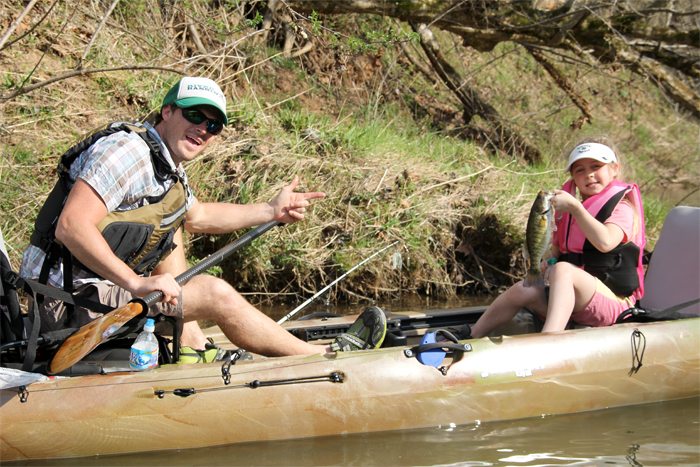 Tuna Tank:  
One of the features that the Big Tuna is getting a lot of attention for is the "tuna tank" which is a hatch that is in the center of the boat, is virtually flush with the deck and is inserted into a large opening in the boat that allows access to the water below.  The tank can be used as a storage compartment – or you can drill holes into the tank to create a battery free livewell!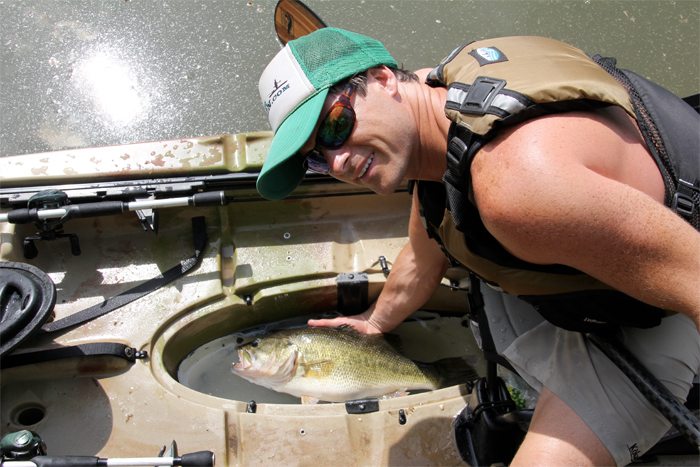 Info from the manufacturer:
The Big Tuna is our largest capacity fishing kayak with the ability to paddle either as a tandem or a solo. It has many different seating positions like 'facetime' positions. Its JK stability, logical accessory positioning, rudder option, and speed make it a serious predator in all water types.