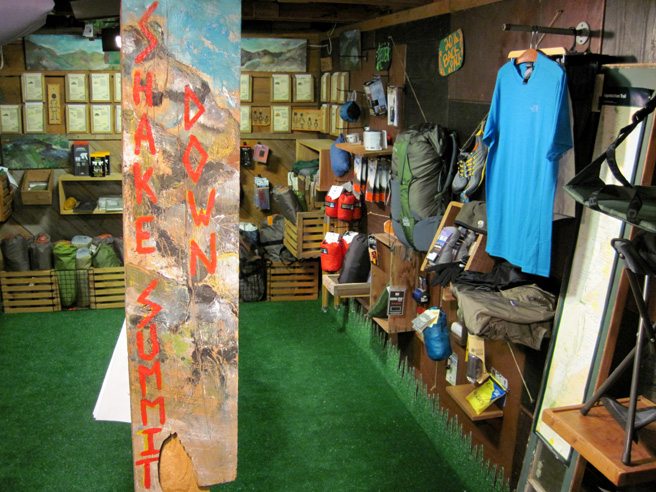 Come into Pack & Paddle to demo any camping stoves and water filters!
While you're at it, bring in your backpack for a Shakedown.
We'll help you lighten your load!
The newest addition to our recently renovated camping area is the Shakedown Summit
– an interactive display that features an ultralight backpack along with water filter and camp stove demo stations.
If you're interested in reducing the overall weight of your backpack – let us help! Our employees are here to weigh the contents of your backpack and make suggestions on where you can cut out some weight.
You can also reference the "Exploded Pack" display that Marla created – it shows exactly the right gear you'll need to bring backpacking, while still keeping your pack under 20 lbs!
While shopping for camp stoves or water filters, we find that it's best to try them out.
That's why we've created demo stations where we can show you how to use each product
– then you can make the most informed decision on which one is right for you.
Marla is our next featured employee in the series – she has worked so hard to make the Shakedown Summit and the Exploded Pack display just right! Thank you, Marla!
Click here to read fun facts about her!
More to come: Stay tuned for the next series of post about more new camping demo areas & more featured employees!!