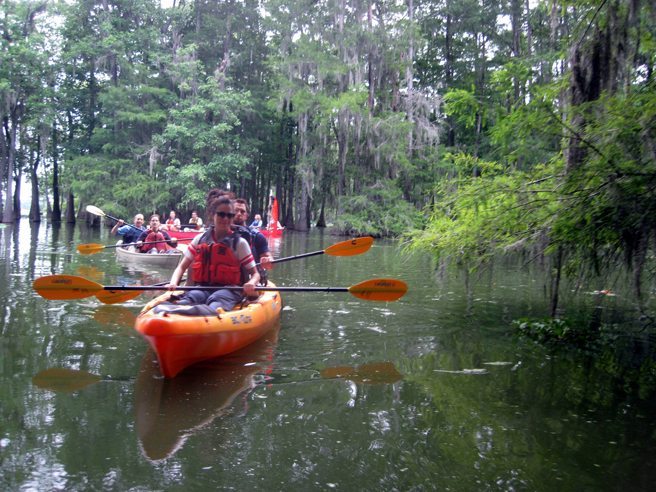 We met at Lake Martin just as a wonderful summer day was drawing to a close.  The lake was calm and peaceful as we reversed its perimeter, multiple bird sightings were made along with the occasional alligator.
Due to recent rain the water level had risen and created some new areas for us to explore.  Out cheerful band of explorers were excited for the opportunity and we took some extra time to explore the north side of the lake.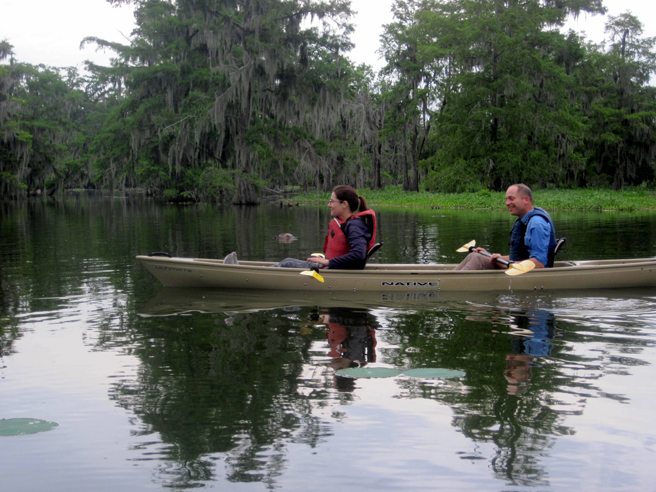 When we landed, we found Hub City Diner had provided us with an excellent meal of Red Beans and Rice.  This hot and delicious meal and some great conversation was an excellent way to finish up this fun trip.
-Jon Perkins, Trip Leader