Who is Marla?
Marla has been with us for over a year so far; lately she's been very busy working on Tent City & the NEW Shakedown Summit.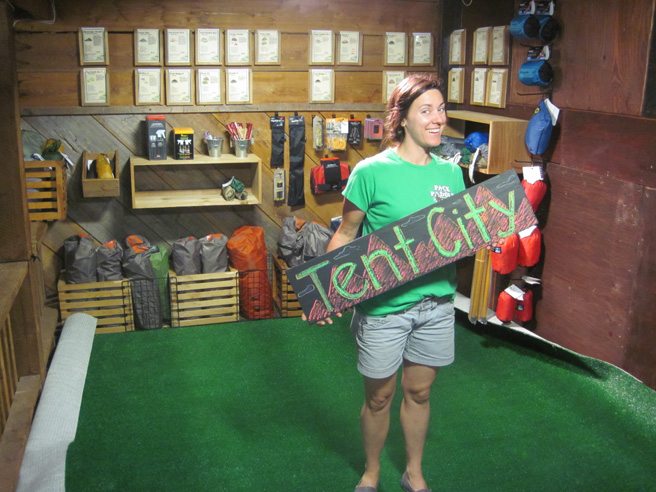 FUN FACTS:
Favorite Clothing Brand: Patagonia – mainly because of their ecologically mindful production of products. They also reuse and recycle a lot of their materials, just as Marla likes to do in her daily life!
Unique quality she brings to the store: Marla combines her Ecological Design background with her exquisite artistic expression to create displays for the sales floor using recycled materials and lots of color. She's also the master of super catchy one-liners that we often make use of here in the store.
Favorite local adventure spot: Indian Creek Recreation Area – great place to do everything – primitive camping, hiking and paddling! A tip from Marla: go during the week to avoid the weekend crowd.
Next big dream adventure: Return to Utah to explore and hike the Paria Canyon
Outdoorsy history: In 2010, Marla attended the Ecosa Institute where the students took a 3-day survival course in the Arizona wilderness with the "Dual Survival" star, Cody Lundin. Here's the proof:
[youtube]http://www.youtube.com/watch?v=hmIXOj3tWho[/youtube]
Something you didn't know: She owns a food truck here in Lafayette: Freetown Fries.
Also, she's an amazing beatboxer!