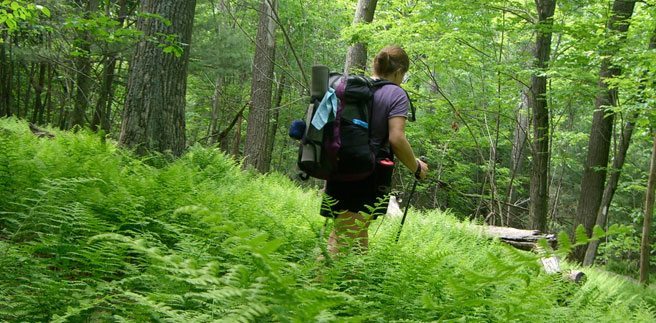 We are very excited to invite all of you to the Backpacker Magazine Get Out Tour. Thursday, December 5th will be the next stop in this nation-wide tour featuring Randy and Sheri Propster.
Each person in attendance will be entered to win door prizes, totaling $1,200! Prizes include the Sawyer water filter, Big Agnes sleeping pad, FITS socks, Deuter pack, solar charger, digital compass and more.
Plus, you'll get a free package of SturdiWheat All Natural Pancake Mix upon entry to the event!
Meeting Time & Place:  Pack & Paddle – 6pm
Price:  Free Event!

Here's some highlights that you will enjoy by attending:
-A great seminar that delivers the best tips from the editors of Backpacker and provide real-life outdoor experiences.
-Check-out the latest in outdoor gear and apparel
-Learn new skills from the experts at Backpacker Magazine
-Give aways to attendees, compliments of Backpacker Magazine!
-Sign up to win great door prizes ($1,200 worth of prizes!)

Please join us in welcoming Sheri and Randy to Acadiana for this seminar that we are so excited to present to our area. This is an event we've been trying to set up for 3 years and hope to see you there!

About Sheri and Randy Propster:
Sheri and Randy Propster exemplify all things BACKPACKER MAGAZINE. Whether they are celebrating college graduation by embarking on a 2,000 mile thru-hike of the Appalachian Trail, celebrating their marriage with a 4,200 mile honeymoon thru-hike of the American Discovery Trail, or simply celebrating life with backpacking adventures in each of the lower 48 continental United States, Sheri and Randy are constantly celebrating backpacking.
Over the past seven years, Sheri and Randy have lived a very unique backpacking lifestyle. As Ambassadors for BACKPACKER MAGAZINE they have spent nine months of each year exploring the peaks, valleys, campsites, and footpaths that can be found on public lands all across the United States.
When Sheri and Randy are not out "walking the walk", they are living another of their passions as they "talk the talk" by sharing their outdoor knowledge and experience with thousands of outdoor enthusiasts each year as hosts of clinics and events for BACKPACKER MAGAZINE.