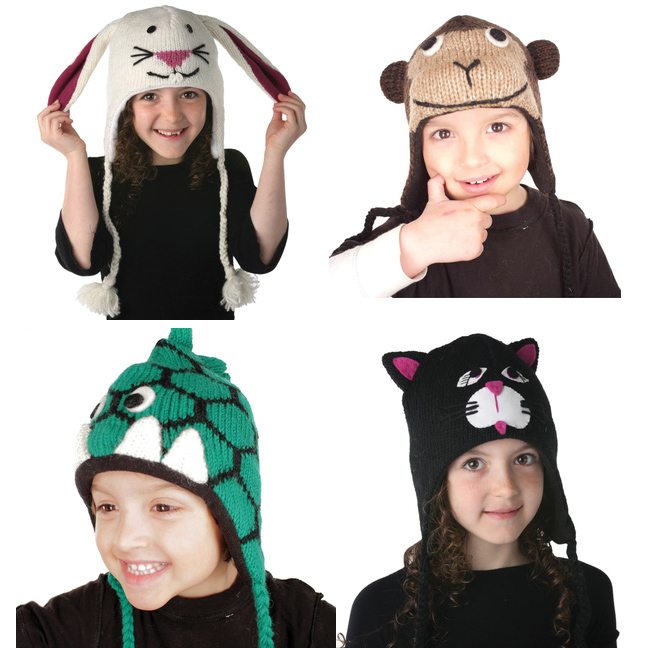 These animal hats are fun, whimsical, and simply adorable. All of the kids that come into Pack & Paddle are instantly drawn to them. We have a big selection of different animals – in the hats and mittens!
Plus, the added bonus is that when you buy a Nirvanna Designs product, you are supporting fair wages for women in Asia – here's some info about the company:
All of Nirvanna's collections are a combination of East meets West as conversely concrete meets nature. The design team lives a part-time to full time in Asia and is influenced by both the mountains of the Himalayas and the beautiful beaches of Indonesia and Thailand.
Nirvanna's most important contributors are the designers and craftspeople of Nepal, Indonesia, India and Thailand. Nirvanna believes in helping the local population, using natural resources and giving the local people work, especially women. Our products are made with love and respect to the environment and to the people of Asia.