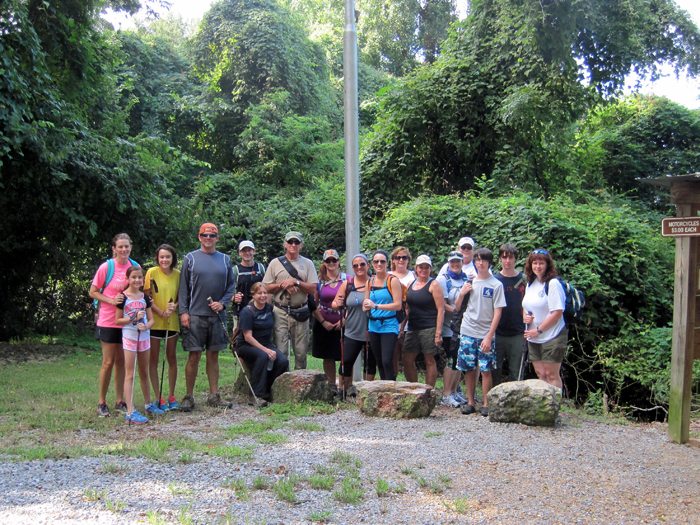 Our adventure started off early as we arrived early in the AM at Pack & Paddle, and introductions were made.  The hike had a diverse and eclectic set of folks – so we decided to try something new.  From the trail head we hiked down to the creek and immediately turned left to enter the creek bed.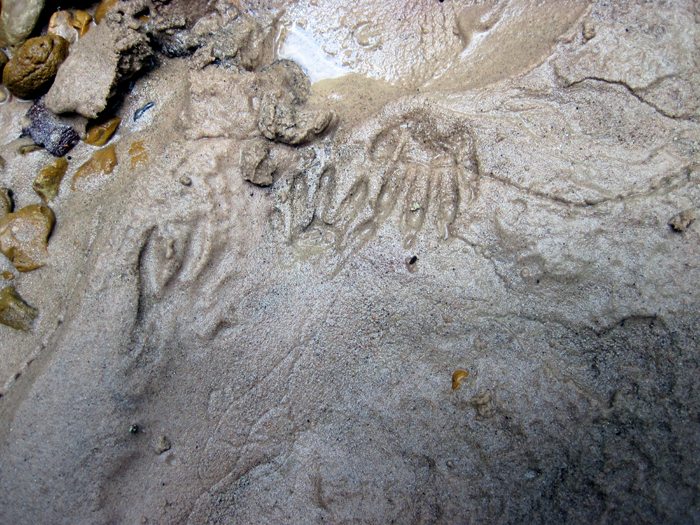 After walking only a few feet down the creek we were immediately greeted by a fresh set of deer prints, followed a few hundred feet later by a set of raccoon prints where one of the curious creatures "washed" their food.  There were multiple types of spiders out hanging upside down in their webs, still searching for the last meal before the sun came up.  We saw two enormous Black and Yellow Garden spiders, their bold black-and-yellow pattern adding to their intimidating appearance – fortunately we were able to avoid walking into their webs.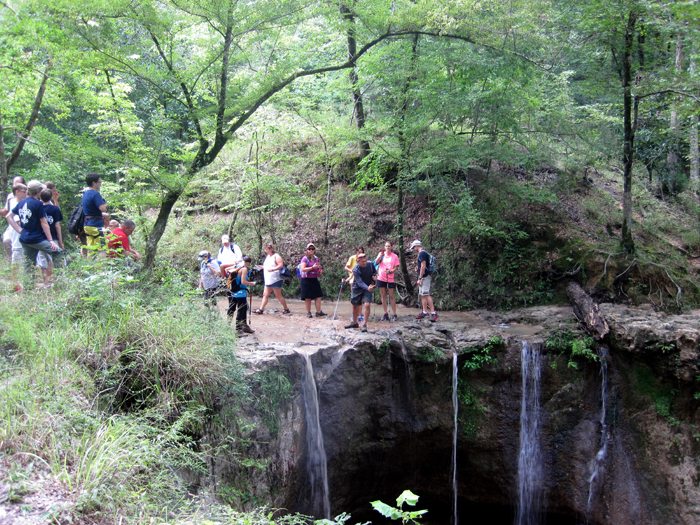 At our first waterfall, we stood on the edge above the fall and looked at the view before making our way to the bottom of the cliff to see the fall from a new and different perspective.  At our second waterfall we found the recent storm had changed the layout of the waterfall and it made a nice punchbowl fall suitable for swimming.
We swam, ate lunch and had a great time together before we continued walking down the creek to where a set of rope swings had been hung, giving several members of our party some time to swing and play.
This hike was inspirational, fun and a great hike for both beginner and experienced folks as well.
Our thanks to Hub City Diner for the excellent food and we look forward to seeing EVERYONE again at another hike and/or paddle. You are ALL a great bunch of folks with a wonderful sense of adventure.
-Jon Perkins, Trip Leader