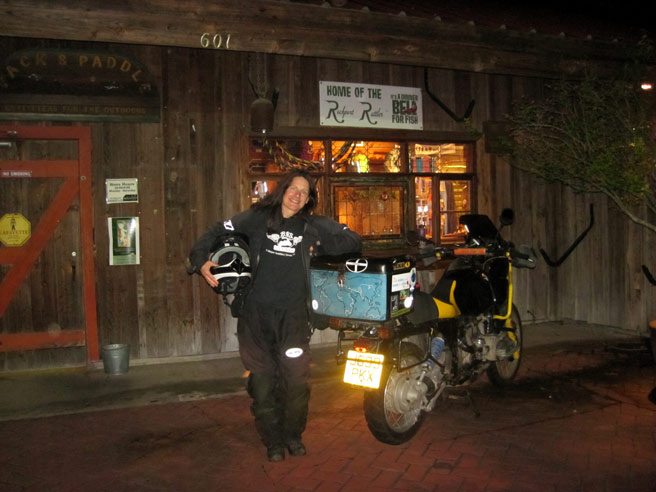 Here's a photo from last night's presentation: famous female motorcyclist, Tiffany Coates, with her motorcycle right in front of Pack & Paddle!
What an honor it was to have Tiffany in our store to tell captivating stories of her years of travel.
Take a look at her website: http://www.tiffanystravels.co.uk/
Thank you, Tiffany, for taking the time to visit us in Lafayette!