Standard Mapping has innovated a way to overlay crystal clear aerial photo images onto your fishfinder.  Gone are the substandard images that show little or no detail of the marsh areas we all love to fish.  Instead of seeing the yellow areas that designate land, you will see every point, pocket, trenasse and pond.  Your fishfinder works exactly the same way that it always has – with the addition of the aerial imagery overlaid on top.
The image below shows the exact same lat/lnn location at the exact same zoom level.  This is the point aux chenes marina area.  The screen on the right shows what you would see on your Lowrance  fishfinder.  The screen on the left shows your Lowrance fishfinder with the E-Card installed.
A picture is worth a thousand words!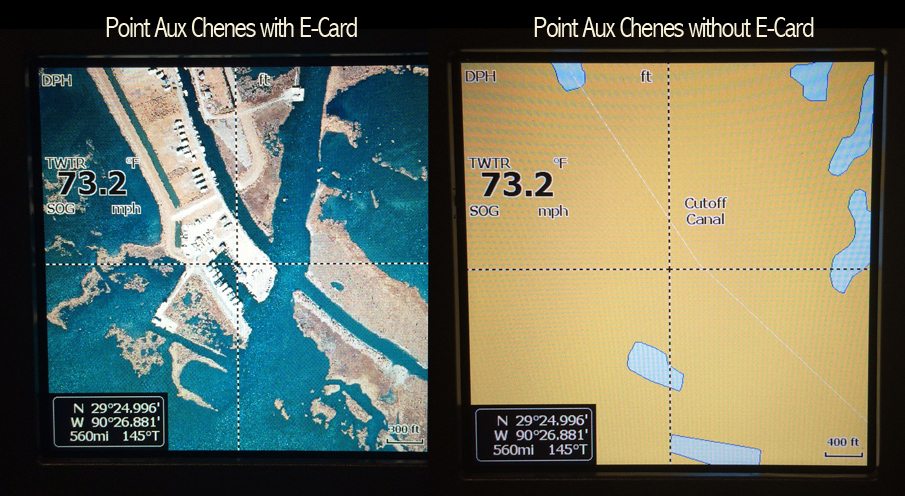 Supported on all Lowrance HDS and HDI Elite Plotters, and Simrad NSE, NSS, and NSS evo2 Plotters.