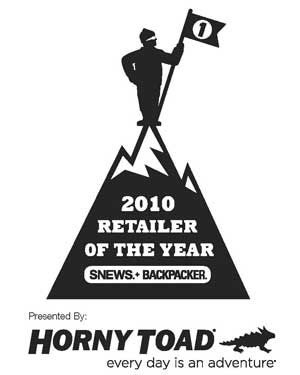 SNEWS and Backpacker Magazine put out a call for nominations seeking the best outdoor specialty retailers in the US. An avalanche of forms were submitted leading to over 250 nominations. After several rounds of vigorous judging, 15 finalists were named.
Your very own home-town Pack & Paddle was named as one of the 15 finalists! No – we didn't win. But we were honored to be listed among the finalists. Among others, these finalists included well known shops like: Backcountry.com, Midwest Mountaineering (the eventual winner), REI, Nantahala Outdoor Center, Rockcreek Outfitters, Rutabaga Paddlesports and Backwoods.
We thank all of you for nominating us for this award. It feels good to be recognized and to be named as a finalist. All we can say is "Wait 'till Next Year" – maybe the outdoor community of the US will be saying about P&P "Who Dat?!" in 2011.