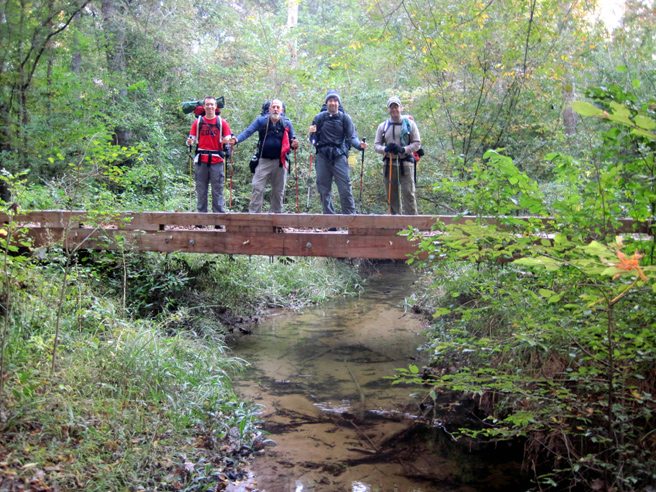 The Wild Azalea Trail in Kisatchie National Forest carries the honor of being the longest hiking trail in the state. The WAT (Wild Azalea Trail) lies south and west of Alexandria, LA. Its end points are at the Kistachie National Forest's Valentine Lake Recreation Area and Woodworth Town Hall.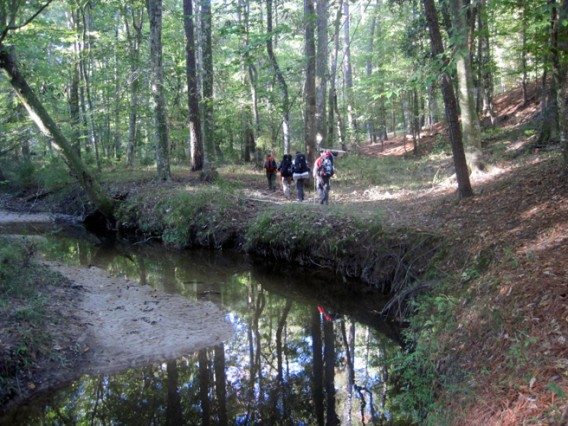 Along the trail you will pass through a variety of ecosystems. Parts of the trail are lower with hardwoods and lazy creeks creating a beautiful backdrop to your hike or mountain bike ride. Other parts are higher and hillier with the Longleaf Pines gracing your path.
At 28 miles in length, the WAT can be traversed in as little as a single day for the super ambitious, or a multi-day backpacking trip for those that want to take their time.  The trail is usable all year – but the best times are from October through May when the weather is cooler.  March and April are the best times to spot the Wild Azaleas for which the trail is named.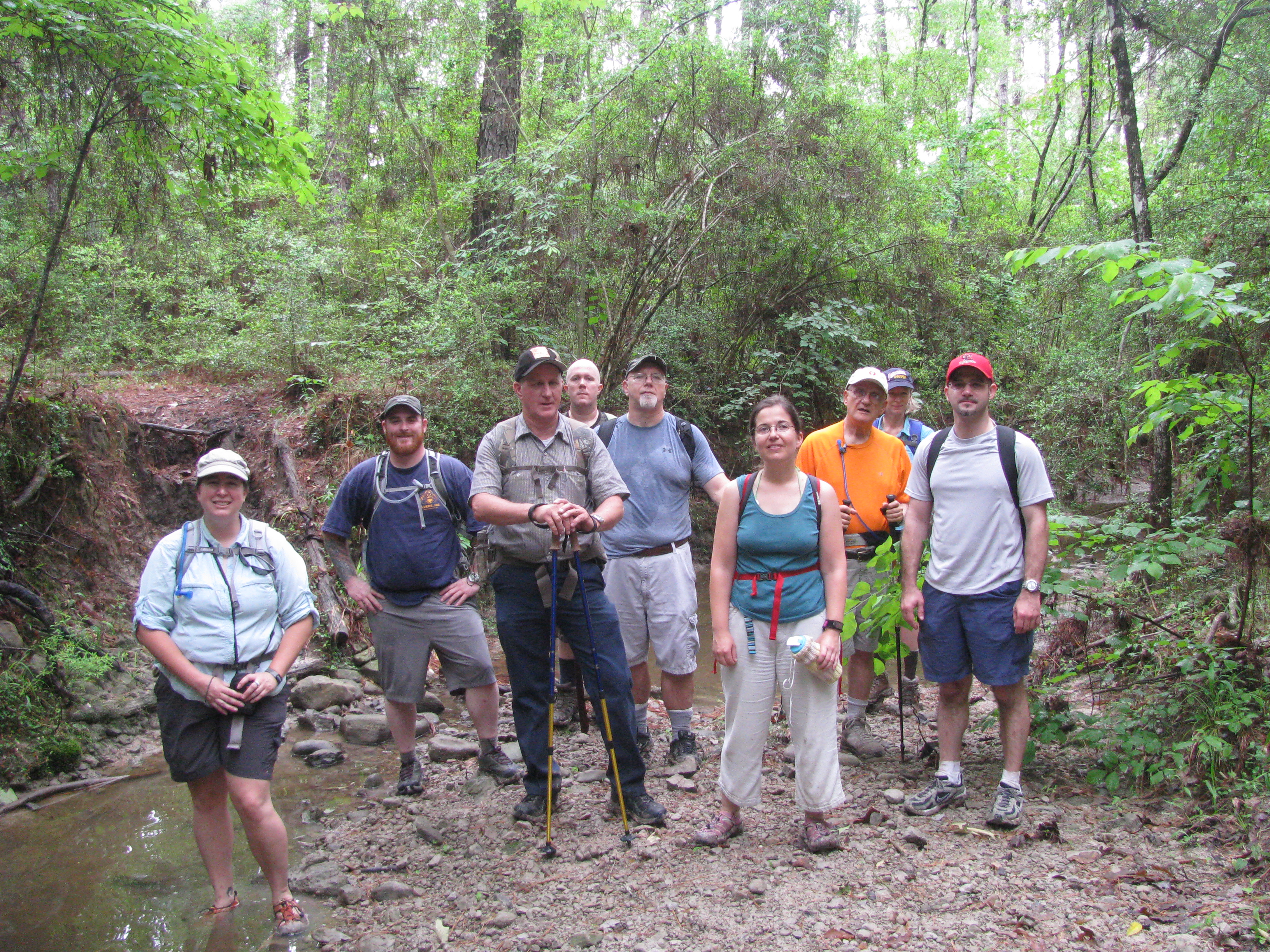 The trail route is conspicuously marked with bright yellow paint blazes, and is sign at road crossings.The trail is designated for both foot and bicycle travel. It is bisected at about midpoint by State Highway 488 and is accessible by road at several other points. This makes it possible to hike short sections, a convenience for those who haven't the time or inclination to hike the entire length of the trail in one outing.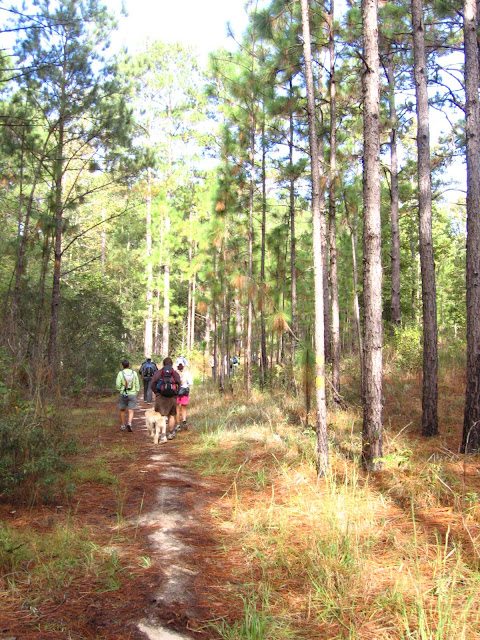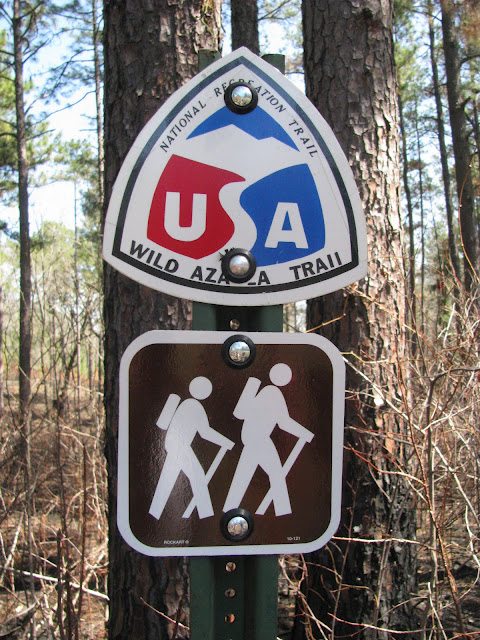 Camping is permitted adjacent to the trail, but campsites should be established at least 30 feet away from the trail centerline. All trash carried in on the trail must be carried out.
Take a look at the info of the different sections, provided by Kistachie National Forest: