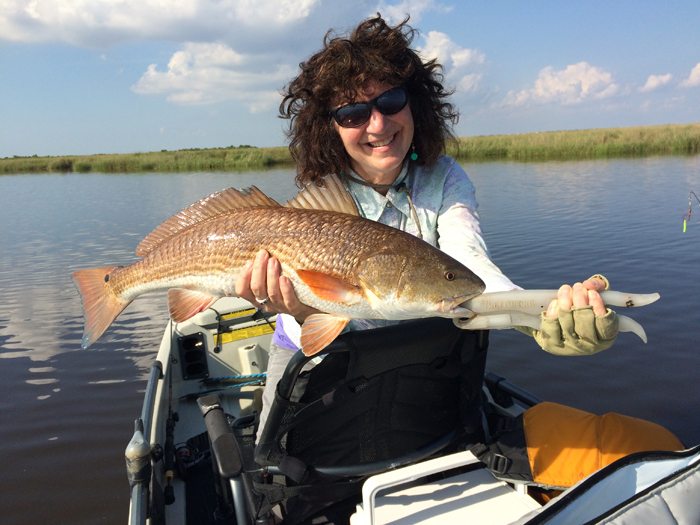 Known by many as the most fabulous red fishing spot on the Louisiana coast, Pointe Aux Chenes is located south of Houma off Hwy 665. The area is accented by the fishing community of Pointe Aux Chenes as well as many camps. This area offers prototypical Louisiana marsh fishing. The protected nature of the marsh combined with the abundant grass in the area keeps the water very clean under most conditions.
Launches:  There are 3 major areas that kayaks launch in this area.  Point Aux Chenes Marina has a small store, restroom and frozen bait.  There is a small parking fee for launching.  Alternatively, you can combat launch off of Island road and fish north or south of the road.  There are no facilities here at all.  The last launch is Theo's at the end of Island Road on the left.  Theo's has a store, restrooms and a back down launch.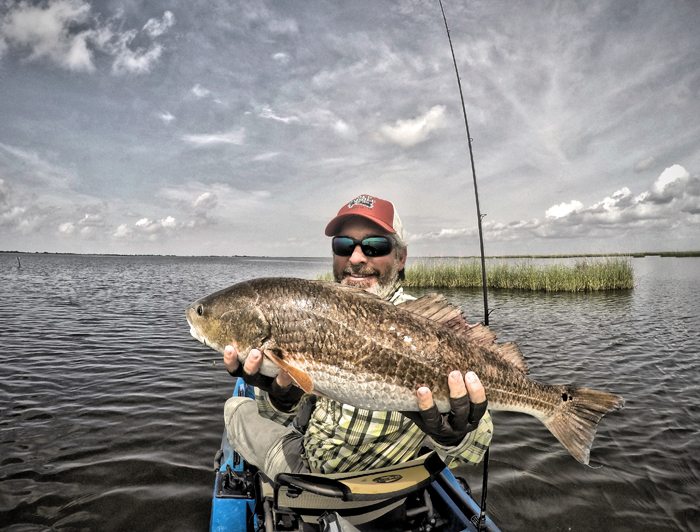 Fish:  Point Aux Chenes is a red fishing paradise virtually year round. During winter and the shoulder seasons of late fall and spring, there are many speckled trout that frequent these waters.  Flounder are not as plentiful here, but you will find them upon occasion.
Lures:  Throw topwater lures such as Spook Jr's and Skitterwalks.  Weedless spoons and plastics rigged weedless work well here also.  Key colors in plastics are Black/Chartruese and Glow/Chartreuse.
Best time of year:  Pointe Aux Chenes is great year round.  You will find a lull in the heat of the late summer.  Ideal times are spring from March through June and also the fall months of October – December.