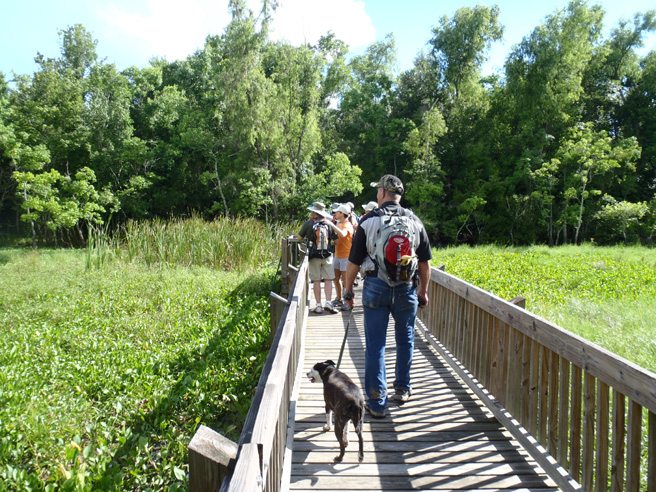 This beautiful park is located on the edge of the Atchafalaya Basin Spillway and offers a marked canoe trail with primitive campsites, several miles of hiking trails, waterfront cabins, campsites, boat launch, pavilions, conference center and a playground. There are miles of waterways for canoeing and kayaking. Located south of St. Martinville on the west guideline levee.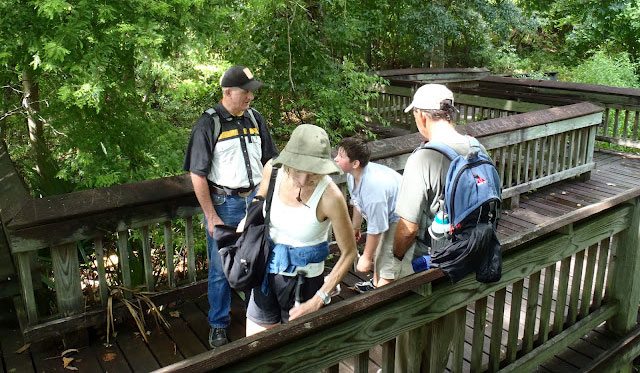 Here's a description from the State of Louisiana website:
Lake Fausse Pointe State Park occupies a 6,000-acre site which was once part of the Atchafalaya Basin. The area surrounding the park was formerly the home site of the Chitimacha Indians. From the middle 1700s, the region was dominated by French and Acadian farmers and trappers, although the Spanish were in control of the land from 1763 until 1802. It was during this period that a major influx of Spaniards and Canary Islanders (called Isleños) emigrated to the New Iberia area, contributing to the cultural diversity of this section of Louisiana.
Fishing, boating and canoeing opportunities abound. A boat launch gives visitors easy access to the labyrinth of waterways that winds through the Basin. Overnight visitors can "rough it" in the campground or stay in lake-front cabins. A visitor center complex features a boat dock with rentals, and a nature center provides fun programs and activities as a way to learn about the surrounding environment. Three hiking trails and a canoe trail offer a "up close" view of the area plant and wildlife, as well.
Lake Fausse Pointe State Park, at the edge of a beautiful water wilderness, is also a perfect point from which to explore the natural and cultural heritage of South Louisiana. Combine your wilderness adventure with a tour of nearby historic areas such as the city of St. Martinville and Longfellow-Evangeline State Historic Site. A stay at Lake Fausse Pointe State Park will be remembered as an introduction to the remarkable diversity of South Louisiana.