This relaxing 9 mile loop is one of the longer hikes in our area, but the easy terrain and the variety of scenery on the trail makes the miles pass quickly.  The route will take you along the hilly shore of Lake Kincaid before intersecting with the Wild Azalea Trail for a short time.
It loops back up through a mixed forest of Loblolly and Longleaf Pine, White Oak and Southern Magnolia. Then you'll pass lower lying areas containing Irises, Spider Lillies, Beech and Cypress. Treat yourself to a wonderful day of hiking on this great trail.
Google Maps Search Terms:
Kincaid Recreation Area, Boyce, LA 71409
Driving Directions from Lafayette:
-Take I-49 NORTH for 79 miles
-Take exit 80 to merge onto US-167Bus N/US-71 NORTH toward MacArthur Dr.
-Continue to follow US-71 NORTH for 4 miles
-Keep right to continue on U.S. 165 N/US-71 N/Masonic Cir
-Get into the LEFT lane
-Slight left onto LA-28 W/Monroe St (watch for the sign, this turn is easy to miss!!)
-Continue to follow LA-28 WEST for 12 miles
-LA-28 West will take you into Gardner.
From Gardner, you will follow the signs to the Kincaid Recreation Area.
-From LA-28, turn left onto LA-121 SOUTH (it's at an intersection with a light)
-After the gas station, take a left onto Forest Route 279/Valentine Lake Rd, then go for 4 miles.
-Follow the signs and turn left onto F S 200, then go 2.2 miles
-When the road forks, turn left.
This will bring you to the parking area.
Kincaid Recreation Area, Boyce, LA 71409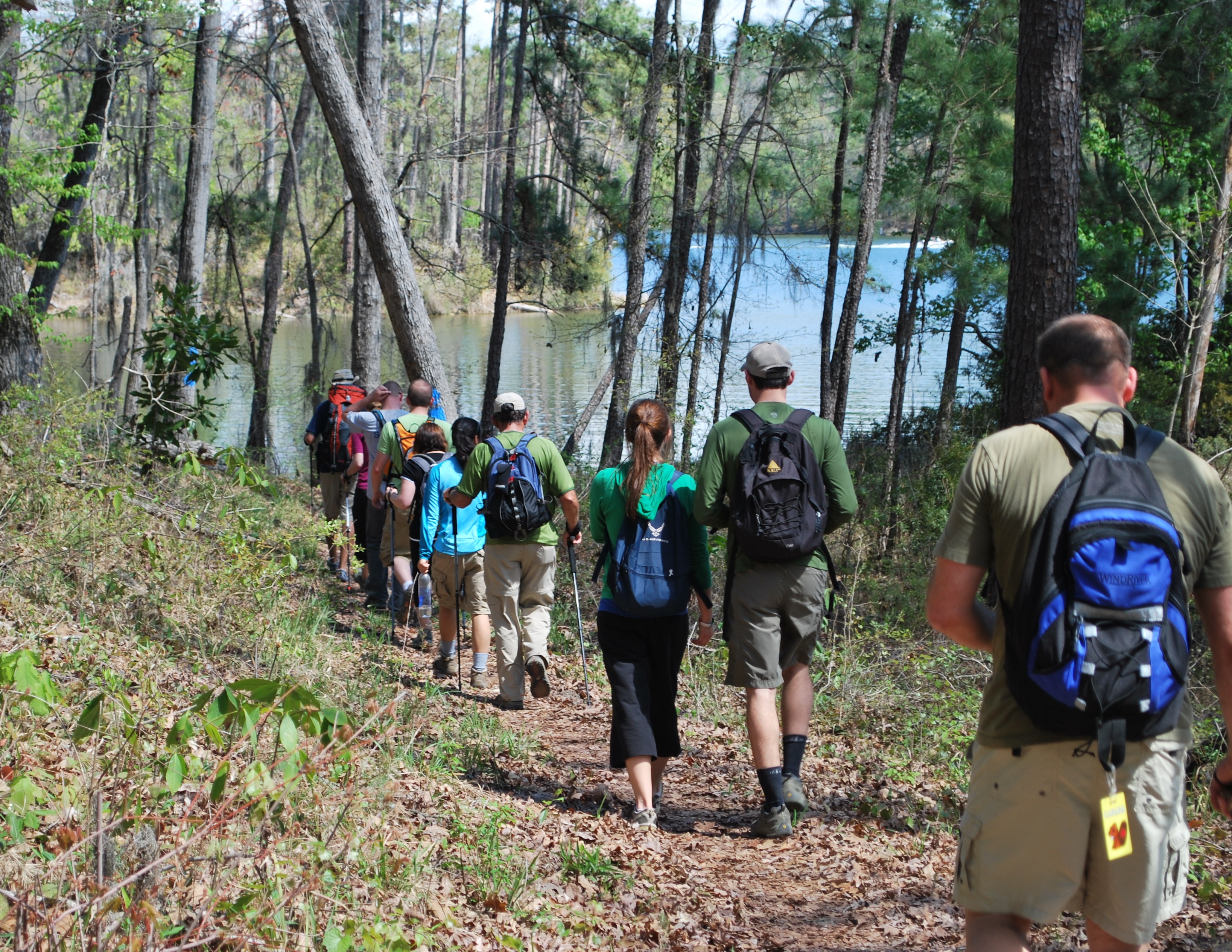 Here's some info from the Kisatchie National Forest website:
Traveling from the East Boat Launch on the Lakeshore Trail, visitors will enjoy a moderately difficult hiking biking trail that meanders near and away from the shoreline of Kincaid Lake. If you are the first visitor of the day, you will probably be breaking the previous nights spider web network from across the trail. This is especially noticeable while biking.
Please respect private property borders because their are a few plots of private property near the trail. One of the more popular biking trips is from the East Boat Launch to the main entrance of Kincaid Lake Recreation Area with vehicles on both ends. Unforgettable views of the lake, photo opportunities and wildlife encounters abound.
Directions: The Kincaid Lakeshore Trail is starts at the East Kincaid Boat Launch and ends at the Lemotte Creek Trail. The Kincaid Trail starts at the pay station at the main entrance of the Kincaid Lake Recreation Complex and ends just past the Lemotte Creek trail at the junction of Kincaid Trail and the Wild Azalea Spur Trail.