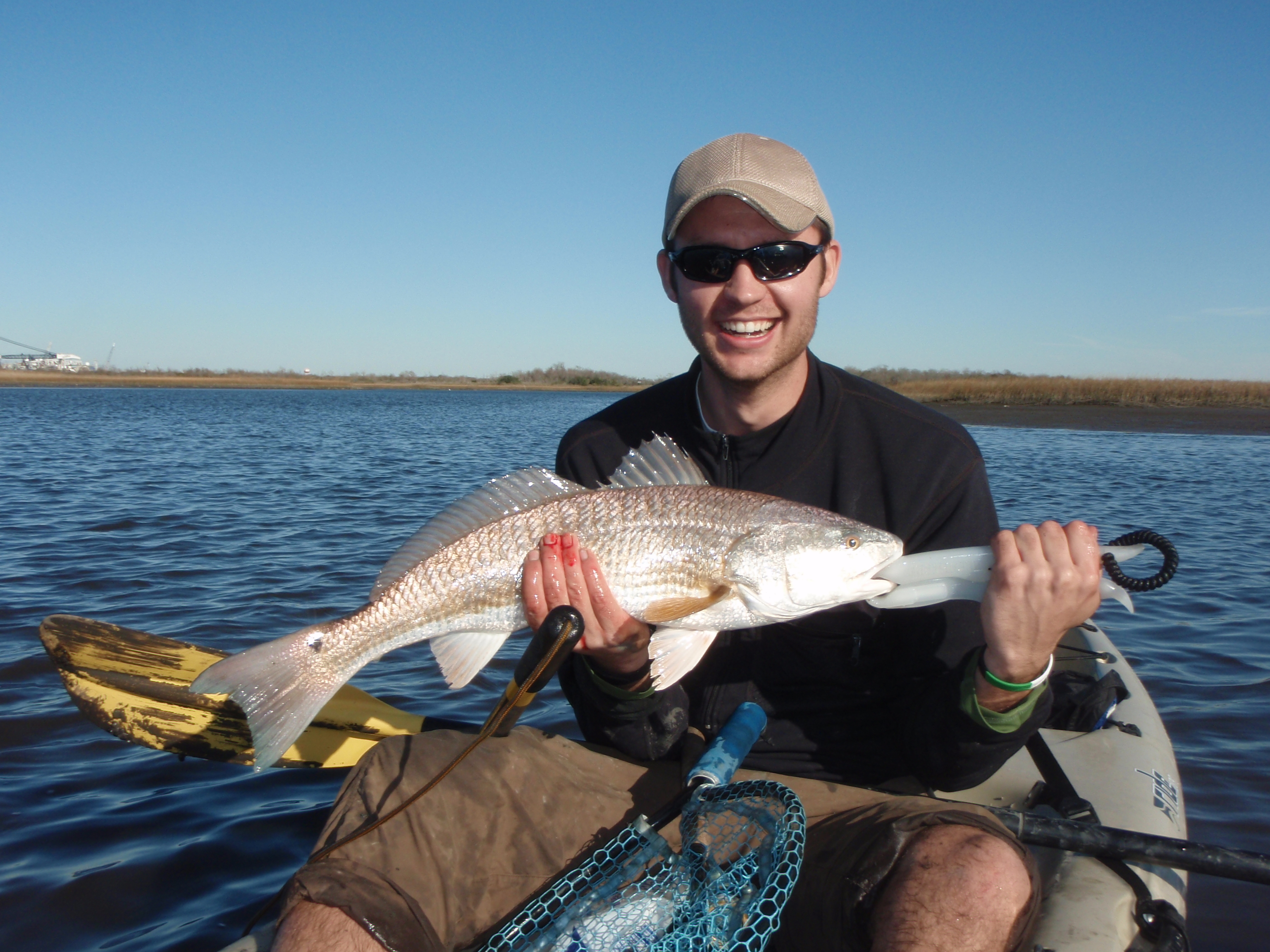 Overview: Fred's is a biker bar honky-tonk just a few miles South of Lake Charles, just past the Intracoastal Waterway.  Trout, Reds and Flounder can be caught all around here.
You can fish Bayou Black and several points/cuts and follow this to the T.  If you take a right/North you'll see Calcasieu Pt/LNG.  You can fish towards Calcasieu Point and catch them on the banks or drop offs just off the bank.  If you head south and follow the bank on your left…that bank has lots of oysters other structure on the bottom.  Fish those and all the cuts.  You can head into the shallow pond and fish all the banks and cuts.  There are 2 bayous' that will take you through to Turners bay. Fishing can be good in these cuts.  If you paddle all the way through to Turners, look for birds, reef and other structure for open water fishing for trout and reds.
Tackle To Bring/Bait: Popping corks, Gulp, market bait, topwaters, favorite plastics on jigheads
What to Watch For: Gnats/horse flies, depending on the time of year so bring a head net.  Calcasieu Tides (can be hard to predict, and this is 20 miles north of the jetties, so at least an hour or two delay in high and low tides from Lighthouse wharf), the wind (under 15 kts), weather and temperature.
Additional Notes:  The marsh areas south of Freds can be very shallow in winter.
Tides and Winds:  This area works best on either a falling or rising tide – but pick a day that has good tidal movement.  The best winds for this area should have an easterly component (NE, E, SE) or be a very light wind (under 5-8).  If you fish mostly the marsh areas – you can fish Fred's in higher wind conditions.
How to Get There: From I-10, take I-210 in Lake Charles.  Exit Nelson Rd.  Take a Left on Nelson at the bottom of the exit ramp.  Take a right on 384/Country Club Rd.  Take a Left on 384/Big Lake Rd. Follow Big Lake Rd. South until you cross the Intracoastal Canal.  Fred's is on your right just after the bridge.
Expenses/Fees:  There is a $2 launch with honor box next to the gravel launch.