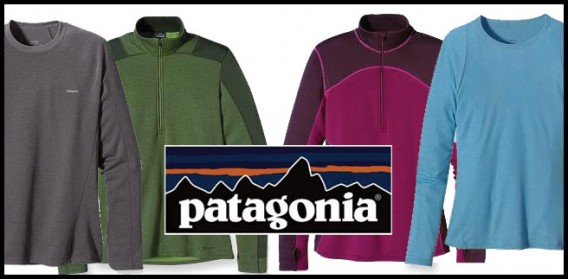 One of the quintessential products we sell at Pack & Paddle – Capilene underwear is and has been used by outdoor folks in Lafayette for many years.  Capilene is trusted as the warmest, driest, most comfortable underwear on the market. Best of all – it is amazingly thin for the warmth it produces.
Try one or all of these great models of Capilene:
Lightweight:  This level of Capilene is geared towards aerobic activities.  Capilene Lightweight is perfect for hiking, running and cycling.  It's very thin – but extremely dry.  Wear it as a shirt in warmer weather or a base layer in cool weather.
Midweight:  Perfect for cold weather activities such as hunting, fishing and snow skiing.  This is the most popular of the levels because it excels in cold weather without being too hot to wear when being active.
Thermal:  When only the warmest underwear known to man will work – Capilene Thermal is your best choice.  Very warm even in start and stop activities such as hunting in a deer stand.
[youtube]https://www.youtube.com/watch?v=RyTQY2R6o7A[/youtube]
Patagonia has continued to evolve capilene over the years – and the newest version is in stock now.  Swing by and try it on!