I'm not sure if it's healthy, or socially acceptable, but it's time to face up to the facts:  I am in love with my pants. Not any pants mind you – but one specific type of pants.  They are made by a little company out of Salt Lake City Utah called Kuhl.  How do I love my Kuhl pants?  Let me count the ways:
Fit
For guys, fit is everything.  We hate pants that don't fit in the butt, expose plumbers crack, keep us from crawling around on the ground and have waist bands that cut in while we are sitting.  Kuhl has fixed all of this.  It's a lot of features that go into how they accomplished this – so I made this video for you to see:
[youtube]https://www.youtube.com/watch?v=ur4WEOetDkI&list=UUh8HPr_v7UHUD_QoN7wZWLQ[/youtube]
Material
Whether you are picking the amazing cotton canvas pants or the quick dry pants, the material is absolutely spot on.
The canvas is just the right weight to be comfortable all year long while holding it's shape and being wrinkle free without ironing.  The material weathers over the years to a perfect patina.
The quick dry material has a distinct  non-plastic feel.  They dry quickly making them great for field use or travel.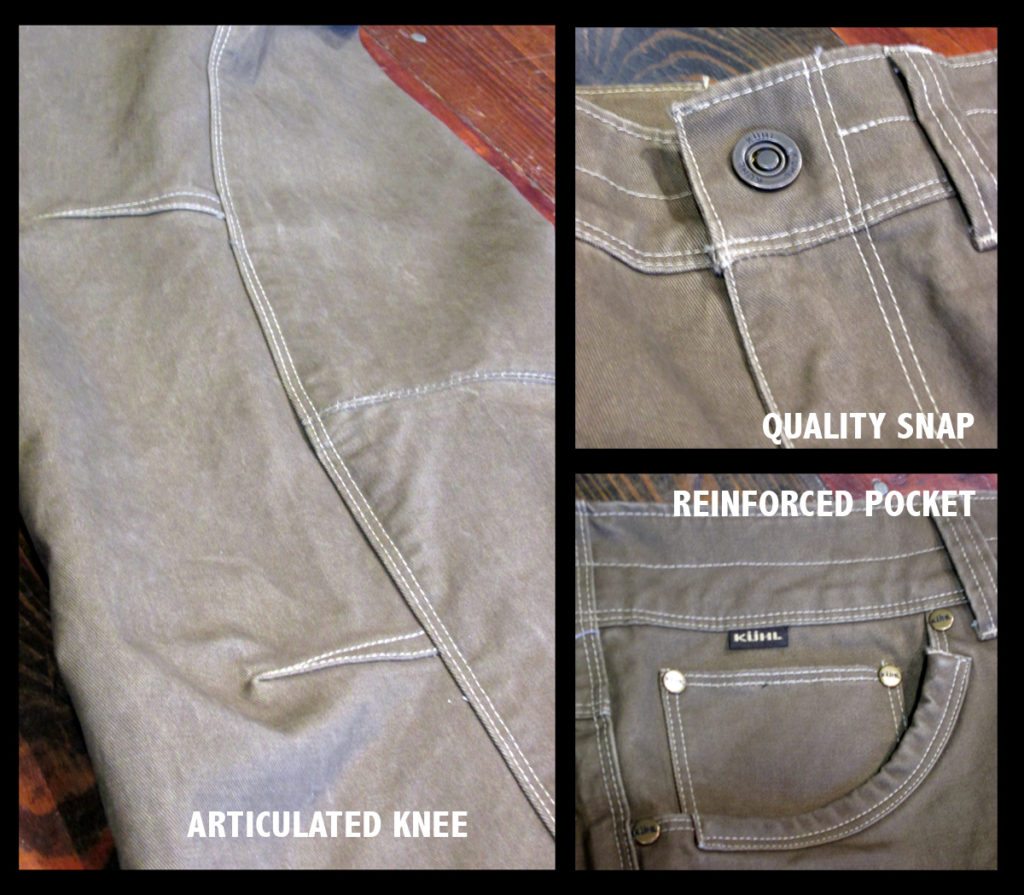 Durability
Kuhl pants get better with age.  So much so, I have started to wash them 3 or 4 times before I even wear them.  The become butter soft and unbelievably comfortable as they age.  Bottom line:  Not only do these last, but they get even better with use.