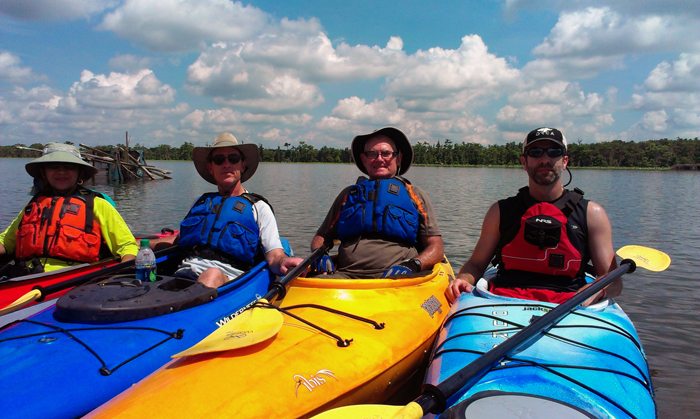 We had a great sunny class last Saturday. The afternoon forecast suggested very high temperatures, hence, we switched the morning pool session to the hot afternoon. Neil, Elsa, Corbett, and Tom followed me to beautiful Lake Martin to start the morning session with strokes, navigation, safety, signals, what-to-bring, and towing.
This was Tom's second Kayaking 102 class. He came back to practice his rescue and stroke skills!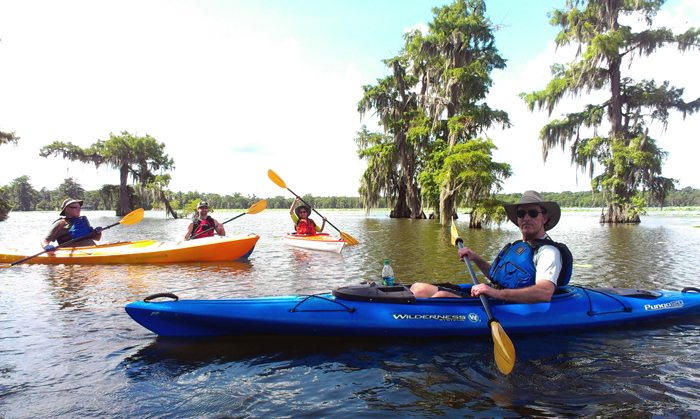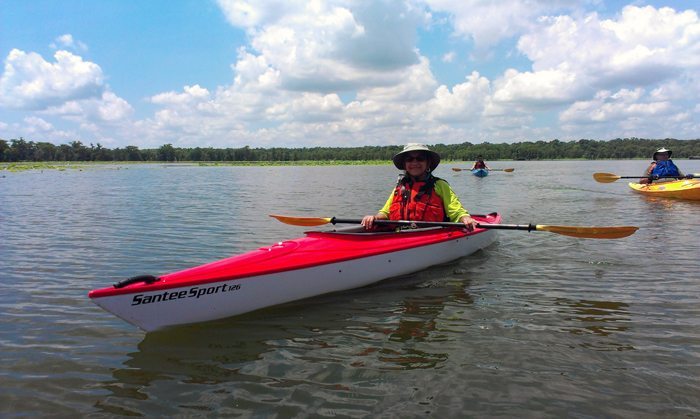 At 12.30 pm we left the lake to have lunch. We started the pool session with the wet exit,  sit-on-top self rescues, and deck kayak self rescues with a paddle float with and without the stirrup. The stirrup is used to connect the paddle with paddle float to the kayak and as a step to help you onto the kayak.
Those of us with less upper body strength find this and excellent tool to aid in the self rescue. Next, we practiced the classic T-rescue and T-rescue with heel-hook. Neil and Elsa also practiced two-person rescues with the sit-on-tops.
As the cherry on top, we all got to try the cowboy scramble, a self rescue technique without the paddle float that requires good balance!
Thank you for a great class!
-Maarten Buijsman, Instructor