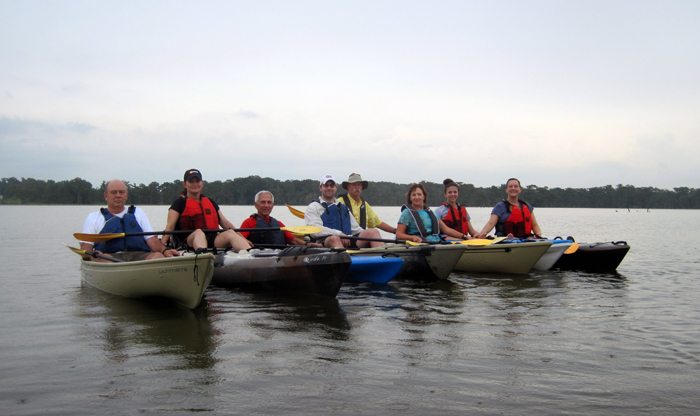 We had a typical late summer afternoon forecast – 40% rain. Luckily we only received a little drizzle. After spending a bid longer than usual on the on land part of the class,  we took to the water. The progress seemed to be slow at first but all showed steady improvement.
Then for the tour portion we paddled toward the rope swing and unfortunately without realizing it until it was too late we disturbed a teal hunter.  Sorry! About the time we got to the rope swing we spotted the osprey this time at the very top of a cypress tree.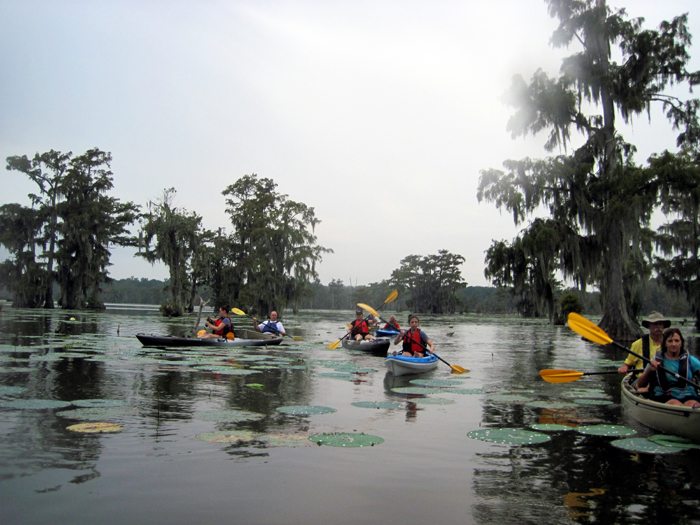 Next we stopped to pick an American Lotus pod and for the first time I discovered that you have to remove the outer covering of the seed for it to be palatable.  People have told me they taste a bit like pecans and finally I agree. Then we paddled follow the leader winding through the cypress and tupelo trees testing and developing their skills. During this time we saw a couple of large alligators.
As we approached the end of the paddle I noticed very much improvement for all of the students. One last thought for the students…although one can learn to paddle in a short afternoon, paddlers spend many years perfecting the efficiency of their paddle strokes so get out there and paddle!
-Carl Schexnayder, Instructor
See more photos here!