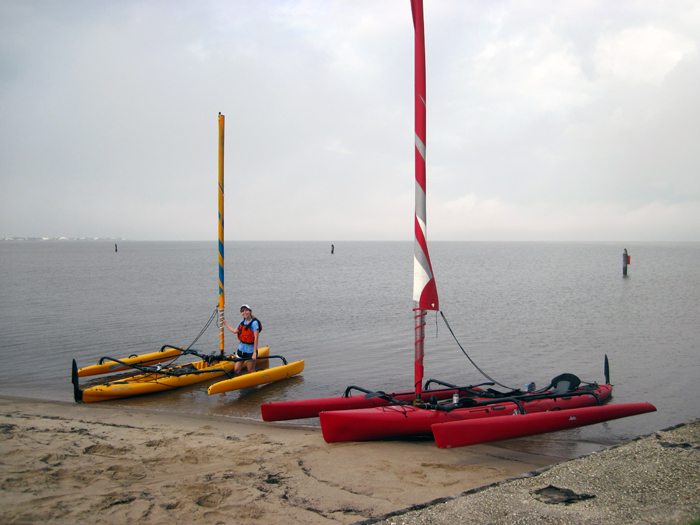 The overcast skies, cooler temperatures, and light breeze made Sunday's Kayak Sailing 101 classes  a lot of fun.
For the first session with Jordan and Casey we had an offshore flow with smooth water which made for peaceful relaxing sailing.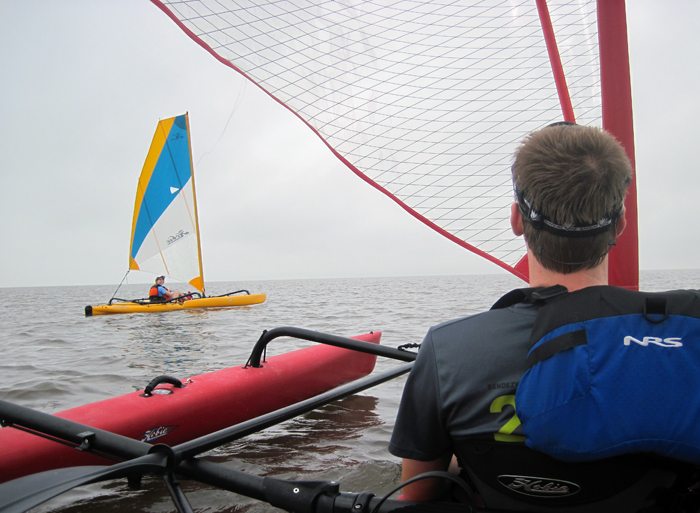 Jordan, who had some prior sailing experience, had a BIG smile plastered on her face the whole time as she teased us to try and keep up with her.
Just about the time the session was over the wind died all together so we peddle the short distance back to the beach.  For the second session with Mary and Doc the light breeze filled in from the opposite direction.  The wind and waves started very gently and slowly strengthened.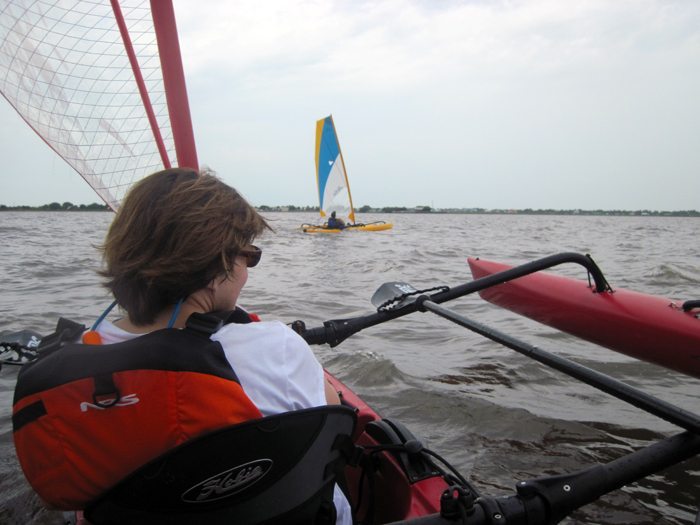 The wind, the water, the temperature, and the people all made for a wonderful way to spend a Sunday.
-Carl Schexnayder, Instructor
See more pictures from the classes here!