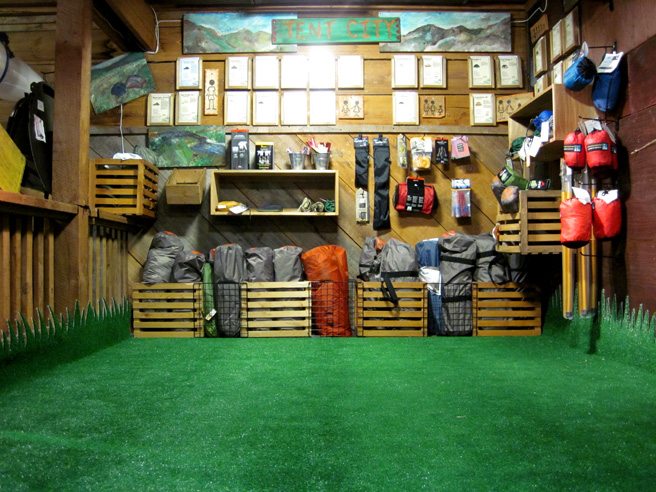 Tent demos are now available at Pack & Paddle – every single day.
Some of you may have noticed the construction going on upstairs in the camping area. We've been very busy deconstructing and reconstructing the camping area to bring you Tent City!
We want our customers (you!) to have the opportunity and space to practice unpacking and pitching tents yourself. This way you can make an informed decision on which tent is best for you.
Bring the outdoors inside! To make your simulation even more real, bring your gear with you to test the interior and vestibule space of each tent, or, use our gear.
Come in today to try out ANY of our tents – free-standing and non!
Which of our amazing employees has helped make this dream a reality?
John T. is our first featured employee in this series. Click to read fun facts about him!
Process Photos:

 <- Deconstructing the original tent area
Amy L. working on the new tent area ->
<- John T. laying out the "grass"
Julie painting scenic backdrops ->
<- Marla "cutting the grass"

Welcome to Tent City! You have arrived! 
More to come: Stay tuned for the next series of post about more new camping demo areas & more featured employees!!