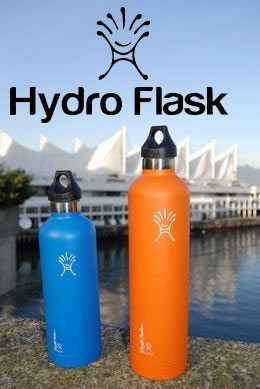 Double Wall Vacuum Insulated
Keeps hot liquids hot and cold liquids cold. How do they know the difference?
The key to many of the virtues of Hydro Flask's zen lies in our patent pending, stainless steel, double wall insulated construction. By leaving a vacuum void between the interior and exterior walls of the bottles, liquids within are insulated from the elements without – hot or cold. Simple and extremely effective.
Hot liquids stay steamy for 12 hours or more -even buried deep in glacial snow- while cold liquids stay refreshingly cool for at least 24 hours, long after the trail turns hot and dusty.
Come by P&P soon to see why the Hydroflask has become a staff favorite!