We are blessed to live in Paddlers Paradise.  What could be a better gift than the freedom and fun a kayak brings to people from Acadiana?  Shop for a Christmas kayak with confidence with P&P's great gifting advantages:
Simple trade in for another kayak if the person on your list wants something different.
Free Christmas delivery within 20 mile radius of Lafayette on December 23rd.
Free installation of accessories after Christmas by our technicians.
Boat in a Gift Bag
Not sure what boat to buy?  Give our special "Boat in a Bag"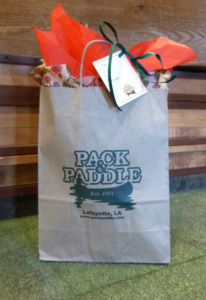 The way this works is that you purchase a gift card of at least $700 and you will receive this special bag.  The bag includes your gift card,  a certificate that entitles your special someone to a free demo, and a limited edition Paddlers Paradise tee from us.
Give a Hobie this year!
What could be better than a Hobie under the tree this year?  Click through to see some of the 2015's that we have in stock and ready to go!
The Native Propel Advantage In a Smaller Package
The new Native Slayer Propel 10 offers the pedal drive advantage of both forward and reverse pedaling.  This new shorter length is easier to load, turns a tighter radius and fits smaller paddlers better than the Slayer Propel 13.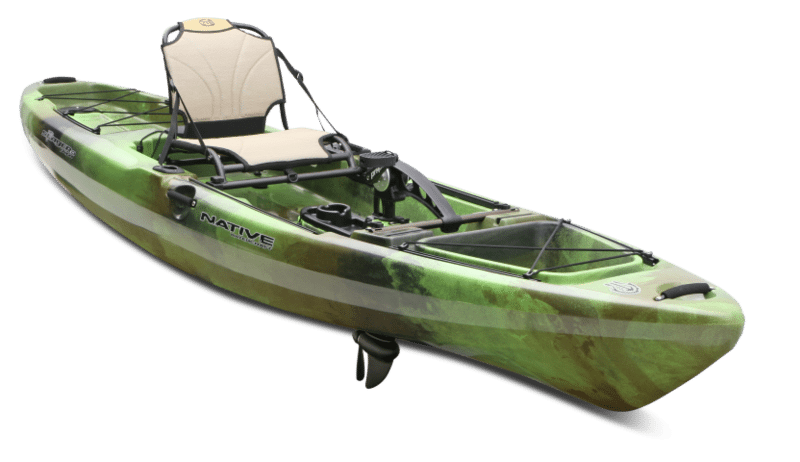 [youtube]https://www.youtube.com/watch?v=Ps790mh5Ra0[/youtube]
The Big Rig is Big Fun
One of the best stand up – capable sight fishing kayaks on the market, the Big Rig gives the ultimate stability,  comfort and ease of use of any kayak for Louisiana waters.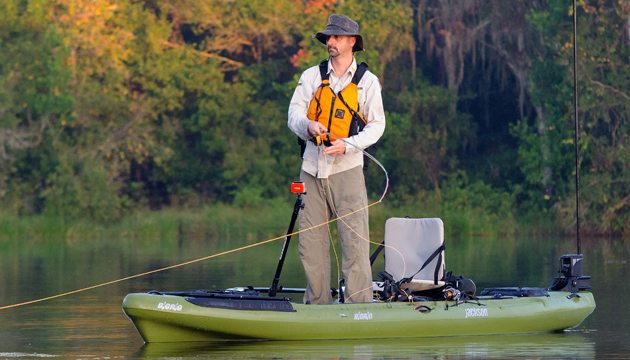 The Best Day Touring Kayak for Louisiana Waters
Whether you are birding, doing club trips, or touring our vast array of bayous and waterways, the Wilderness Systems Pungo is a great choice.  With excellent stability and extremely smooth paddling characteristics, the Pungo will take you anywhere you want to go.