Why dress up when you can dress down?  Casual clothing and shoes are always welcome gifts for Father's Day! Get Dad something he can feel comfortable in everyday with these dress down gift idea options!
Kuhl Shorts
Kuhl shorts come in a variety of styles and materials so you can find the perfect pair for dad. From the lightweight and quick-drying fabric of the Kontra short to the durable, water resistant, stretch fabric of the Kuhl's Renegade short, they've got Dad covered.
Kuhl Pants
[youtube]https://www.youtube.com/watch?v=ur4WEOetDkI[/youtube]
Your dad is sure to appreciate Kuhl's classic style, tough enough to wear outdoors but casual enough to wear to dinner. Pack & Paddle owner John Williams describes all the benefits of these pants in the video above. Give it a look!
Olukai Flip Flops
Flip flops designed for comfort, support, and durability. The O'Hana sandal has a water resistant leather strap attached to Olukai's signature drop in footbed that molds to your foot!
Olukai Shoes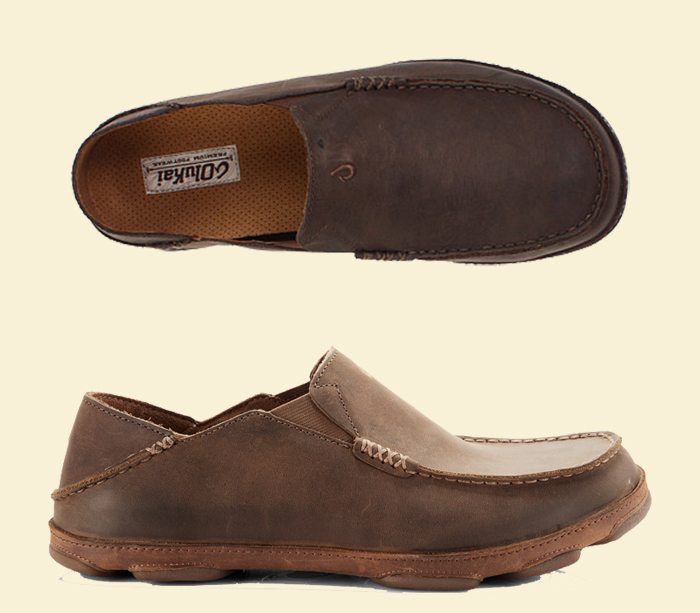 These shoes are known for their extreme comfort, great arch support, and non-skid soles. The hand-sewn mocassin stitching on the Moloa and other styles allows dad to fold down the back of his shoe into a cozy slide on!
Patagonia Button Down Shirts

Patagonia's Back Step Shirt stitched with a lightweight and breathable hemp fabric is an excellent choice for dad. It's casual look and comfortable feel have made it a best seller for both Patagonia and our store! Or try the AC Shirt, finely woven with 100% organic cotton.