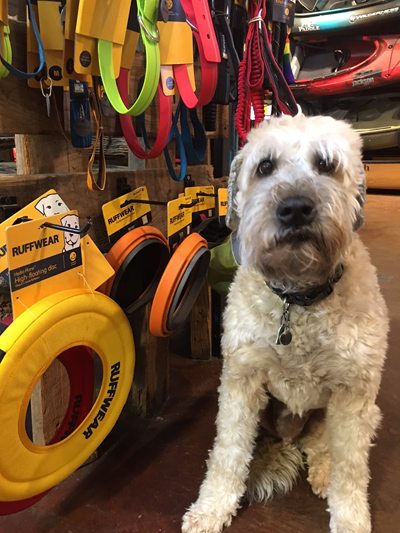 Pack & Paddle is the place to shop for outdoorsy dogs.  We have a great supply of gear intended for making your dog safer and more comfortable on the trail or on the water.  Check out things like:
Collars that dry quickly
Leashes for a variety of active pursuits
Collapsible bowls for outdoor use
Toys for fun when you get out there
And much more!
Hope to see you soon – and don't forget to bring your dog.  We're pet friendly and can fit him or her on the spot.  Best of all – Boone loves visitors!