Birkenstock Sandals have been a long-time favorite for Pack & Paddle customers and employees. We're excited to expand our selection to include an awesome variety of cute, fun sandals!
Birkenstock creates shoes that follow your foot's shape and contours. Every Birkenstock has a deep heel cup to ensure proper weight distribution and foot alignment.
A spacious toe box that gives your toes room to move. And a footbed that adapts to your foot's unique shape.
We have a huge variety of styles and colors to choose from.
Here's a preview of what we carry; come by the shop to see the full line!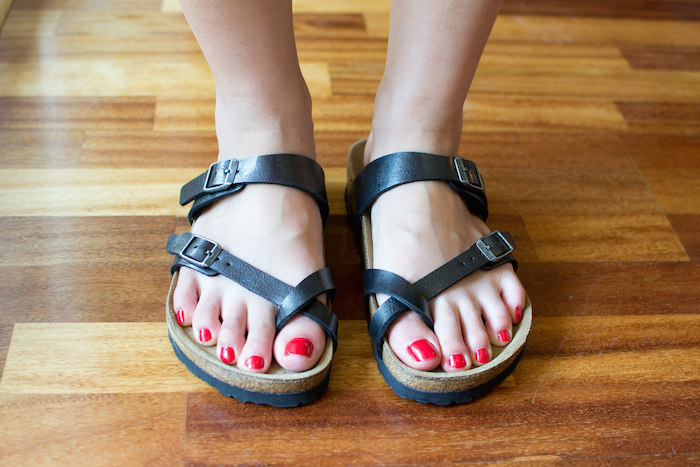 Here's what Birkenstock says about their shoes:
Cork. Leather. A buckle or two:
A simple idea that's made feet happy for over two hundred years. That's the original Birkenstock. Made in Germany since 1774 (with a few minor design tweaks in the meantime). No smoke. No mirrors. No gizmos. You walk, the shoe molds to your foot. You feel good. We feel good. That's the deal.