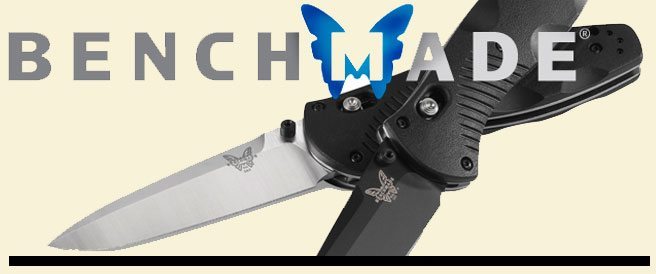 Whether you are new to the Benchmade brand or you are a long time fan, we invite you to come by and see our selection!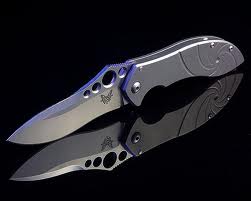 Here's some information from the Benchmade website:
Benchmade has made its reputation in the marketplace over the years through the quality of its products. They have prided themselves on providing customers a quality product that distinguishes itself in terms of the 3 M's – the Mechanisms, the Materials and our Manufacturing capabilities.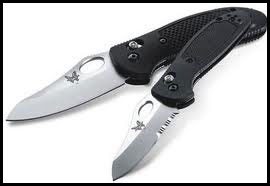 For each USA made Benchmade product, from the New Product Introduction process where the fundamental design is fine tuned through a series of methodical review and approval steps, through the controlled manufacture of the components to tolerances and standards often found only in aerospace and precision industries, all the way through hand assembly by trained team members where each individual knife is checked against cosmetic and functional criteria and standards for component and product quality and performance, each process step is designed to produce the desired result – a Benchmade quality product.
In summary, it is the company culture, leadership by example and the individual contributions of each employee, that make Benchmade products what they are. As they say: "Make it Cool, Make it Solid, Make it Happen, and definitely make it Benchmade!"