PaddleSports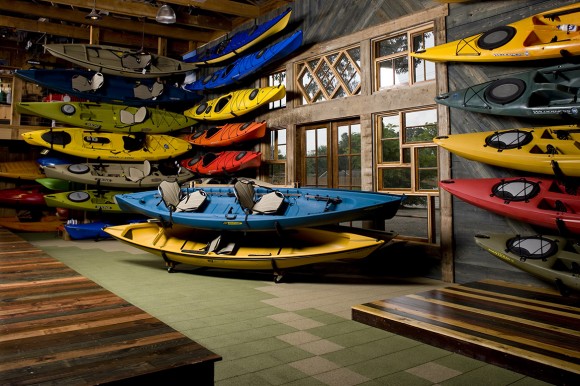 South Louisiana is truly a paradise for paddlers. We are proud to offer a great selection of boats that work well for our local waters, or across the globe. Whether you are a day tripper, kayak fisherman, serious kayak tourist or just a recreational paddler, we have a boat that will fit your needs.
Weekly Demos:
Pack & Paddle hosts a demo every week during the spring, summer and fall on a sign-up basis. These demos are a great way to zero in on the perfect boat for you. Call 337-232-5854 to sign up for our next demo!
Weekly Demo Schedule: Our weekly demo is every Saturday morning at 9am. We can also schedule other days if you are not available on Saturdays. Free! Call 337-232-5854 to sign up!
Public Demo Days: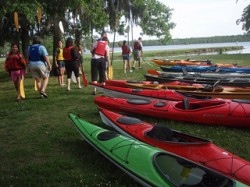 Another option is to wait for our next scheduled public demo. This option allows you to try pretty much every boat we carry, but please note that the chaos of a large crowd at a demo may not be the ideal way to test several boats against each other because of the waiting involved at most public demo days.
Great Reasons to Buy Your Kayak from Pack & Paddle:
Massive selection of kayaks from Native Watercraft, Hobie, Wilderness Systems, Hurricane, Diablo, Perception, Heritage and others.  Our staff will help you sort through the options to find the best kayak or canoe for your purposes!
Free Private demo's available to help you decide on a model.
Free installation of accessories at time of purchase by our staff.
30 Day Love it or Trade it policy.
We handle any future warranty issues for you in-store.
P&P offers a variety of seminars that will help you learn where to go and how to paddle better.
P&P offers a wide range of trips that will allow you to get out into our waterways with an experienced guide.
Kayak Fishing Tips & Locations
We have created some great pages to provide a resource for those of you that are looking for a few tips on how to catch more fish in the Louisiana marshes, or find some great places to go and fish.  Whether you are local, or visiting our kayak fishing paradise – this section will help you catch more fish!  Click through for more info!
Native Watercraft is the hot new company out of North Carolina. They offer a variety of kayaks, but their line of Ultimate paddle and multi-sport boats are their claim to fame. These boats are super stable, yet very efficient through the water.  We carry a wide assortment of solo, tandem, pedal and standard Ultimates. Click here to see more info on Native and all their models. If you are in the market for this innovative boat, come by for a great selection! Click for more info.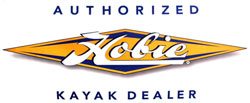 Hobie offers a very unique line of kayaks that allow you to use the strong muscles of your lower body to propel the kayak with amazing ease. Their unique Mirage Drive is easy, stable and fun. All Hobie Kayaks can be used with Pedal, Paddle and Sail power. Come by to see these unique boats and you can try the Mirage Drive for yourself right here in the store! Click Here to see some of the Hobie models we carry. Click here for more info.

Wilderness Systems has one of the most complete line of flatwater touring and recreational kayaks on the market. Wildy makes every type of craft from a simple recreational kayak for less than $400 to sleek touring boats made for multi-day touring trips. Besides touring boats, Wilderness Systems is known for their sit on top fishing models including the Tarpon and the Ride. Click here for more info.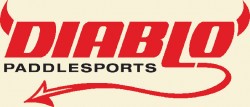 Hailing from Austin Texas, this homegrown group of paddlers have designed a fishing and paddle craft that has changed the industry.  Thomas and the crew at Diablo wanted to design a boat that would paddle and maneuver well in the shallowest water possible – even with a lot of weight on top.  This boat is perfect for South Louisiana marshes and bayous and has been used by numerous locals as a shallow water stand up capable fishing craft – or simply as a boat that performs well in both the sitting and standing position. Click here for more info.

Sleek, efficient, easy to paddle, comfortable and extremely lightweight defines what our newest brand of Kayaks are all about. With weights starting at only 38lbs, these boats can be handled by anyone! Come by soon to see these kayaks that are perfect for day touring, fitness paddling and even overnight coastal kayaking. Click here for more info.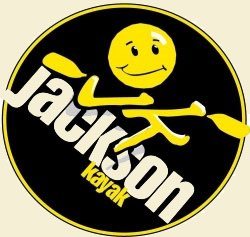 Jackson has been known in whitewater circles for the best outfitted, most comfortable and most innovative boats on the water.  They have taken their genius into the world of flat water touring and kayak fishing.  Click through to see the Jackson kayak models that we carry. Click here for more info.
NuCanoe started as an idea. Tim Niemier, founder of Ocean Kayak, wanted to put "a billion buts in boats." This idea led to the NuCanoe's innovative design that enabled people to do things on the water – fish, hunt, row, dive, crab, paddle, or just relax. Click here for more info.
A true legend in the boat world, Gheenoes have re-defined anentire category of boats.  A cross between a small skiff and a canoe, Gheenoes are lightweight, shallow draft and SO MUCH FUN to use.  Perfect for our marshes, swamps and bayous, a Gheenoe makes the perfect companion for any hunting, fishing, birding or sight-seeing trip that involves shallow water and the use of a small motor to cover more distance. Click here for more info.
Solo Skiff, the outboard powered one man skiff. Not a motorized Kayak, not an SUP, but a hybrid design that brings the best of poling skiffs, SUP's, and fishing kayaks into one design like no other ever made. Click here for more info.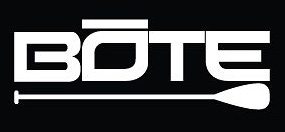 Founded in 2009 by Magda and Corey Cooper, BOTE's roots were very modest. BOTE literally grew from the simple concept of developing a stand-up paddle board that is designed to be fished from–a board that would justly serve fisherman, surfers and paddle enthusiasts alike. Click here for more info.
Dagger Kayaks started in a small shop with a dirt room floor. A few paddling buddies working tirelessly to kickoff a young paddling industry doing what they loved. Dagger's goal is to represent everything that's great about getting on the water, from the technical aspects of rec and touring to the pure rush of whitewater. Click here for more info!
Accessories
Shop Pack & Paddle for a great selection of everything from paddles to waterproof bags to PFD's to spray skirts from the best names in the business like Voyageur, Cascade Designs, Lotus, Stohlquist, Chaco and much more.