Clothing
Clothing can have a way of becoming gear when you are in the outdoors paddling, hiking, fishing, hunting or climbing.  But gear for expeditions is not all that we are about at Pack & Paddle.  We can outfit you for your time outdoors, for a great weekend at the Festival or even a day at work! Here's a few photos of some of our clothing areas:
For women, we focus not only on highly functional clothing that dries quickly, doesn't wrinkle when traveling and will keep you comfortable in a wide range of conditions – but also a lot of fun things that you'll want to wear in town all week long.
For men, we carry fishing shirts, quick dry pants, down jackets, raingear and much more for those trips out into the wilderness.  Also come in to see a wide range of clothing from Patagonia, Mountain Khakis and Royal Robbins that cross right over into your work week.
ExOfficio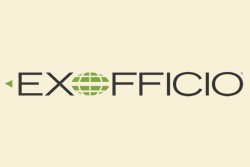 At ExOfficio, performance is the cornerstone of their design process. For each garment, EcOfficio asks: what is it Made To do? The answer leads to fabric choice. Each garment possesses technology to optimize it for a particular type of activity. If your adventure takes you to a river in the tropics, you need protection from the sun and insects. If you are headed to the mountains, fabric strength is priority. And if you are exploring a foreign city, stylish packability is key.
Kühl
At Kühl, the passion remains to get outdoors and have fun. Kühl is what it means to be comfortable and relaxed in the challenging environment of life and sport. Kühl means creating the best environment for you and knowing the importance of following your own beliefs and desires. For Kühl, this dedication to original thinking translates into excellence in design and exceptional construction.
The North Face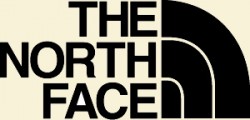 The North Face brand was established in 1966 in San Francisco, when Douglas Tompkins and Kenneth "Hap" Klopp created an equipment retail store that eventually acquired the name The North Face. This name was chosen because the north face of a mountain in the northern hemisphere is generally the most difficult face to climb. The North Face offers an excellent product mix that combines functionality and fashion for all seasons and excursions anywhere on the planet.
Outdoor Research
Outdoor Research. Designed By Adventure. Outdoor Research is built on the idea that life is an adventure, and the best gear makes it more fun. But it's about more than just the gear they build. Outdoor Research is part of a community of friends whose lives are connected by our common need to be outside.
Patagonia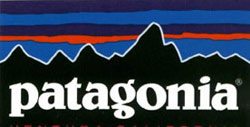 Patagonia grew out of a small company that made tools for climbers. Alpinism remains at the heart of a worldwide business that still makes clothes for climbing – as well as for skiing, snowboarding, surfing, fishing, paddling and trail running. In each sport, reward comes in the form of hard-won grace and moments of connection between us and nature.
Royal Robbins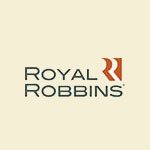 What is Royal Robbins? Actually, he's an internationally acclaimed climber and kayaker who, with his wife and partner Liz, founded an outdoor clothing company over 25 years ago. Since then, the line has grown to a full collection of Outdoor + Travel Clothing. Today, the Royal Robbins line stems from their outdoor roots designed to say be comfortable and functional.
Smartwool
Smartwool's mission is to deliver extraordinary comfort, quality and lasting value to our consumers; drive mutual profitability with their partners; and, actively contribute to the communities that sustain us. Smartwool wants to affect positive change in the world within which we live, play and do business.
Darn Tough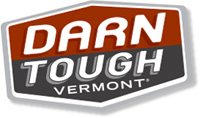 All Darn Tough does, all they have ever done, is make socks. Darn Tough has been a family hosiery business for 3 generations. Started as Cabot Hosiery Mills in 1978, for the past 36 years they have been making socks in the Green Mountains of Northfield, Vermont. Darn Tough is the only appropriate name for these merino wool socks that feature high density stitching, performance fit, elastic arch support, and a coolmax fabric blend.
Woolrich
Woolrich, Inc. was founded in 1830 by John Rich and Daniel McCormick, and is the oldest manufacturer of outdoor wear in the United States. The company was founded for the purpose of manufacturing fabric for the wives of hunters, loggers and trappers. Later, the company also outfitted clothing supplies to the American Civil War and Richard E. Byrd's 1939–1940 Antarctic expedition. Today the company is known for their amazingly comfortable and classic outdoor and casual apparel designs. They make great garments and products including sweaters, jackets, and sleepwear.
Sherpa
Sherpa's brand foot print may be small, but their focus is on their big heart. Whether they grow large or not, doesn't matter, as long as they stay true to themselves, to the Sherpa way. They create, develop and manufacture over 85% of their products in Nepal and are going for 100%. The Gear is designed in Nepal and tested by the Sherpa people and several athletes throughout the world. It survives and excels in some of the harshest conditions known so you can be assured the highest quality when you purchase their gear.
Howler Bros
With their base operations located in Austin, Texas; Howler Brothers clothing designs honor the soul, passion and timeless style of sports such as fly fishing, but update historic garment ideas with modern influence from waves, water, geography, fashion and art. Every garment and accessory is crafted with functionality and attention to detail at the forefront.
AFTCO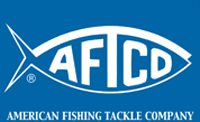 AFTCO stands for the American Fishing Tackle Company and was established in 1958 in Newport Beach, California. In 1989 AFTCO started its clothing division AFTCO Bluewater. Its first product, the AFTCO Fishing Short, is still the world's leading big game fishing short. Built solely with the fisherman in mind this clothing line is full of features that keep you functional and comfortable on the water for hours at a time.