Kayak Fishing Action Videos
LA Marsh Chronicles – Vol. 1
Stephen Outten takes you into the marsh to get a birds eye view of some awesome sight fishing.
Red Dawn
This is an action packed video of Team Hookedonyak kayak fishing the marshes of South Louisiana catching redfish on topwater plugs(Rapala Skitterwalks). Members Brent Domingue, Trevor Braun and Shane Curole compiled footage from Cameron and Lafourche Parish to produce this up beat, fish filled edit. Huge thanks to all of our sponsors who make these fishing trips and videos possible. Guided kayak fishing trips available at cajunresort.com. For any questions please email teamhookedonyak@gmail.com.
All Gold Everything
Team Hooked on Yak member Shane Curole kayak fishing for HUGE Redfish with topwater plugs in the marshes of Lafourche Parish. Most of these fish were caught in public waters with a few on private leases for the haters. ENJOY! teamhookedonyak@gmail.com
Gulf of America
The HookedOnYak Boys are at it again but this time in the Gulf of America!! Action packed video of Brent Domingue and Shane Curole catching Dolphin and Snapper off their kayaks. Also contains footage of friends catching snapper as well.
Red Rain
Stephen Outten takes you  for some early summer marsh fishing action. All around Louisiana and all out of kayaks.  More at ElCaminoBlues.Blogspot.com
Skinny Water Skitterwalkin'
Trevor Braun, Brent Domingue, and Shane Curole (Team Hookedonyak) Kayak Fishing in the Marshes of South Louisiana. Video was compiled of footage of 2 trips. ALL fish were caught on Rapala Skitterwalks.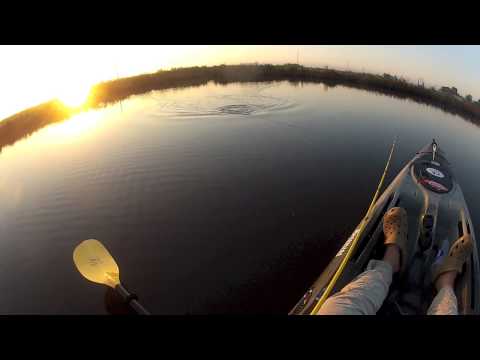 South Lafourche Slayin'
Shane Curole of Team Hookedonyak, Kayak Fishing in the Marshes of South Lafourche Louisiana. Featuring Mr. Kelly, Webster B, and The Curole Family.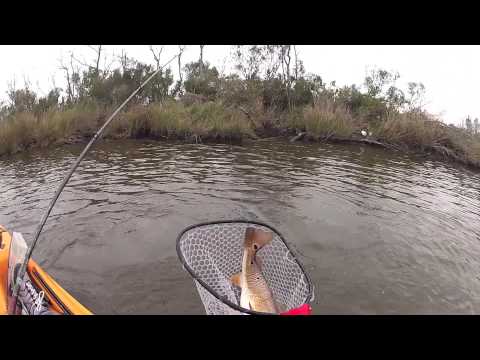 Keep Calm and Throw Topwater
Team Hookedonyak is at it again with some extreme Topwater action.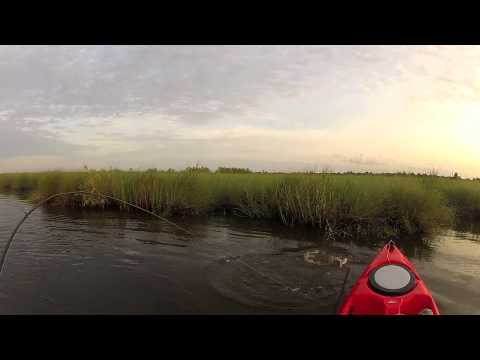 Down in the Mud
Kayak fishing in south Louisiana from Leeville to Lake Charles. By Stephen Outten
Catching an Alligator Gar from the Kayak
Check out this video of a what could possibly be the ugliest fish in the marsh.  This bruiser took a while to get to the boat – but you can see the highlights in a little over 2 minutes!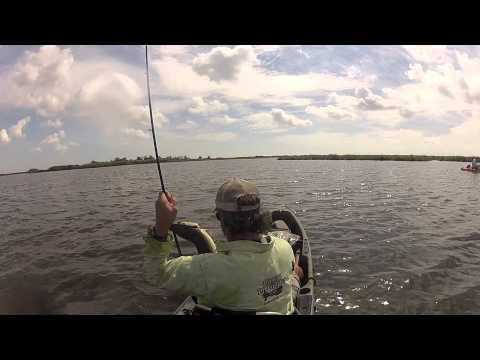 Crazy Short Cast
What's more fun than pitching a lure 3 feet to a redfish swimming directly at your boat?  Click to watch the fun.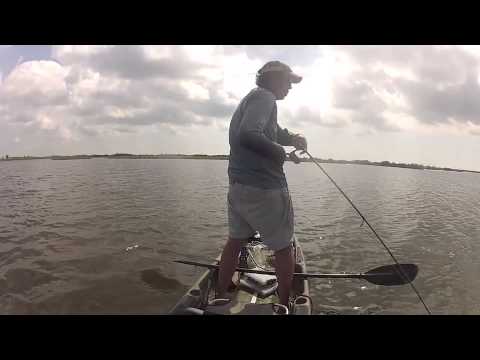 Throwin' the Spinnerbait