Backbone Trail – Kisatchie National Forest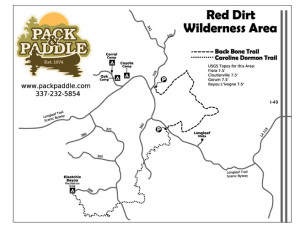 Click here for a PDF map of Kisatchie Ranger District!
The Backbone Trail in Kisatchie National Forest has been called the most beautiful trail in Louisiana.  We'll leave that up to debate – but suffice it to say that this is one trail worth hiking.  It's high ridges and Longleaf pine trees are great in the cooler summer months.  The trail offers great views from these ridges as you hike through.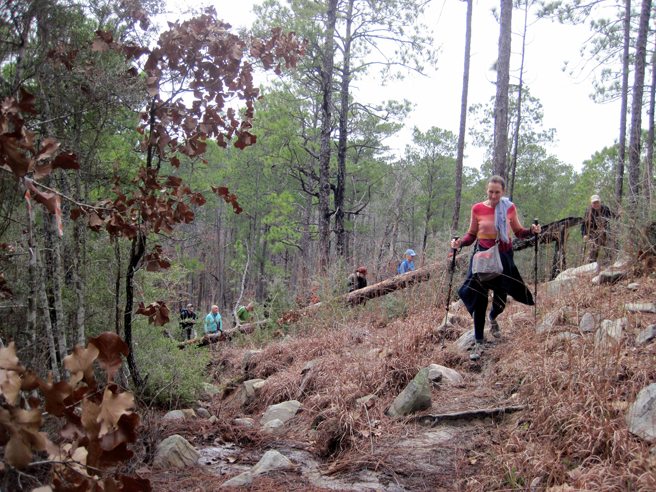 The trail can be hiked as an end-to-end hike in a day (7.6 miles).  Another option if you are only in one car is to park at the Caroline Dormon Trailhead, then walk the road to the northwest trailhead (2.5 miles).  You can then hike the trail back to your car for a daily total of 10 miles.  Water is available on the trail in only a couple of spots – so be sure to take enough water for the day.  Also be aware that this trail can be tough in hot weather due to less shade than the Wild Azalea Trail.  Ideal months are October through April.
GPS Coordinates for the trail head: 31.508348, -93.033948