Wilderness Systems
Wilderness Systems has one of the most complete line of flatwater touring and recreational kayaks on the market. Wilderness Systems makes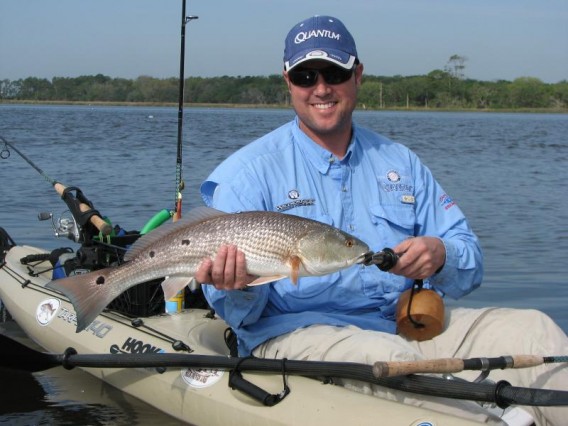 every type of craft from a simple recreational kayak for less than $400 to sleek touring boats made for multi-day touring trips. Besides touring boats, Wilderness Systems is known for their sit on top fishing models including the Tarpon and the Ride.
Wilderness Systems
Ride Angler Series

The Wilderness Systems Ride 115 is under 12 feet and is more stable and versatile than any fishing kayak in its class. It's loaded with innovative features and comes pre-rigged with everything you'll need to start fishing right from the start.
The Wilderness Systems Ride 135 has taken everything that made the series so popular and remodeled it for maximum performance.  New features include the wider, flatter standing platform, an intuitive layout that easily handles milk crates, all types of rod holders and gear in incredibly accessible locations.
Wilderness Systems
Tarpon Angler Series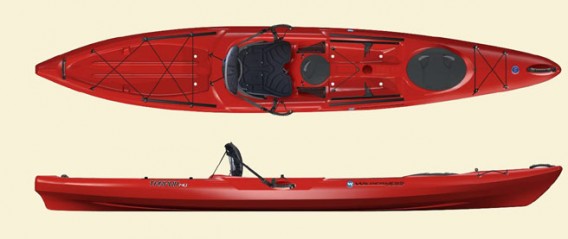 The new, upgraded Tarpon series now comes with a SlideTrax accessory system and the Orbix hinged hatch covers – giving you the ultimate kayak fishing experience. The Tarpon 120 Angler is a best-seller, versatile sit-on-top that has plenty of room for any sized paddler and all their fishing gear.
The Tarpon 140 Angler adapts to a variety of conditions and comes pre-rigged for kayak fishing.
The Tarpon 160 Angler works great for long distance outings, while maintaining performance and dryness even when loaded down with gear.

Other Wilderness Systems models that we carry:
Pamlico 135 Tandem
Commander 120
Pungo 12
Come by to see these models in our showroom and set up a demo!