Wilderness Systems
Tarpon 100 & 120

Why it's Great for Louisiana:
The Tarpon is the boat that you look at for sit-on-top functionality (self bailing) with the kind of hull efficiency that will allow you to cover more distance than other sit-on-top kayaks.  It works well as a recreational paddling kayak as well as an efficiency oriented fishing kayak.
Ride 115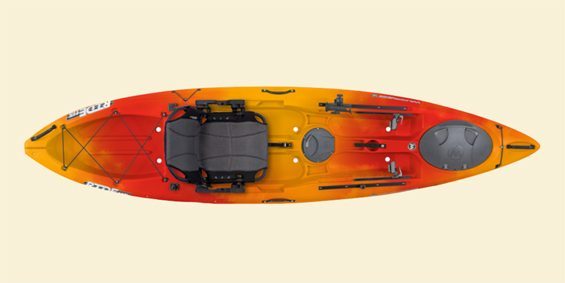 Why it's Great for Louisiana:
If you are looking for stability and stand up sight fishing capability, the Ride is an excellent choice.  The pontoon hull gives rock solid stability and capacity for larger loads.  The self bailing hull works well whether open water or bayous and marshes.
ATAK
Why it's great for Louisiana
The ATAK fits Louisiana marsh fishing perfectly.  Supreme stability without sacrificing hull speed is what has folks excited about this boat.  Add in the ability to retrofit the boat with a specially created trolling motor system and you have a winner for our local waters.
About Wilderness Systems:

Wilderness Systems has one of the most complete line of flatwater touring and recreational kayaks on the market. Wilderness Systems makes every type of craft from a simple recreational kayak for less than $900 to sleek touring boats made for multi-day touring trips. Besides touring boats, Wilderness Systems is known for their sit on top fishing models including the Tarpon and the Ride.