Hobie Kayaks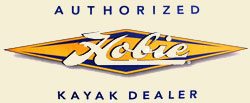 These are the Hobie Kayaks that we carry – come by to see them in our showroom and set up a demo!
If you are new to your Hobie Kayak – you'll find our Resource Page to help get you up and running quickly.
Pro Angler 12 & 14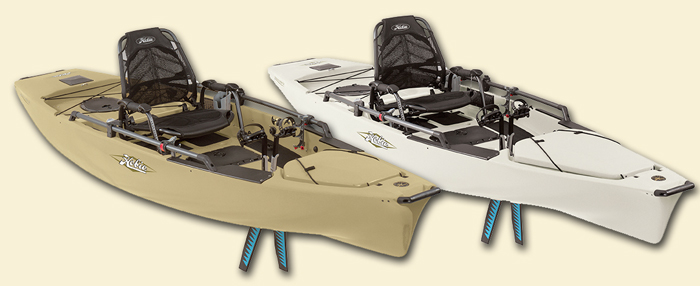 Why it's Great for Louisiana:
The extra width and ultra comfortable elevated chair gives the kayak fisherman the most secure and comfortable fishing platform available. For open water Speckled trout fishing, freshwater bass fishing, canal fishing in the marsh – this boat excels. It has a myriad of built in storage options for rod, gear and tackle as well.
See more info & photos of the Pro Angler 12 & 14!
Outback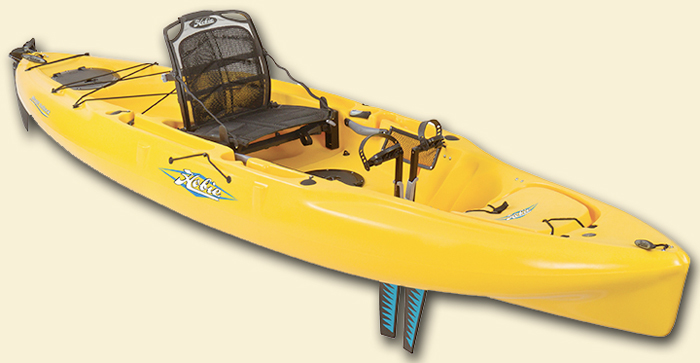 Why it's Great for Louisiana:
If you are looking for a fishing boat with the Mirage drive advantage, but still need something that's car-toppable, the Outback is the perfect solution. This is a killer trolling machine as well as stand up sight fishing capable when outfitted with the new H-Bar. This Hobie is all about fishing and we live in Kayak Fishing Paradise.
See more info & photos of the Outback!
Pro Angler 17 Tandem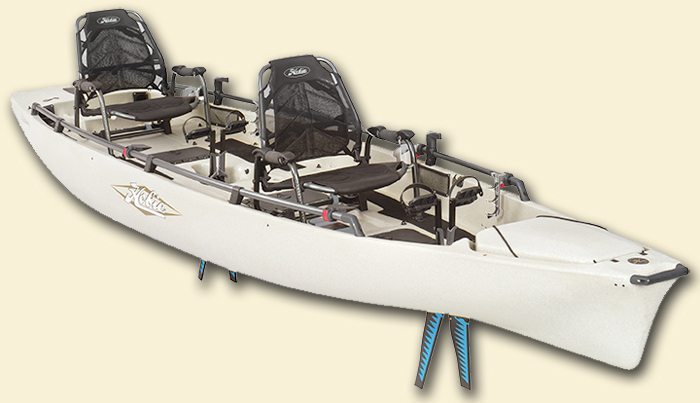 Why it's Great for Louisiana:
The Pro Angler 17 brings all the Pro Angler advantages to a two person configuration. We see this as a perfect boat for "guiding" someone to fish, fishing with less experienced anglers, fishing with kids. It's like having a john boat stability and room wise – but deadly silent for trolling Cypremort point and Big Lake or banging the banks of Cocodrie for Redfish. This boat handles open water speckled trout style fishing, freshwater bass fishing and red fishing in all but the shallowest of tides.
See more info & photos of the Pro Angler 17!
About Hobie Kayaks:
Hobie Kayaks' unique Mirage Pedal Drive system has been one of the most innovative ideas in the paddle sports world in the last 10 years. What began as a single model has evolved into an entire line of kayaks that are amazingly fun and easy to use. When you climb onto a Hobie, the first thing you'll notice is that the boat feels more stable than a traditional kayak. Especially under power. The Mirage Drive fins not only propel the boat forward, but also have a stabilizing effect on the hull.
As you begin to pedal the boat you will immediately notice how whisper quiet the system is. No paddle swirl noise and no bumping of the side of the boat with your paddle.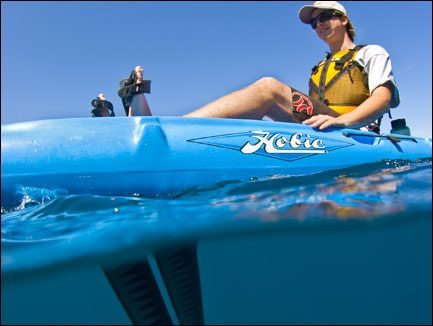 As well, there is less movement outside the boat – giving you incredible stealth on the water for the best bird and animal watching and photography that you can imagine. If you are a fisherman, imagine being able to approach your spot silently as you make your first cast.
With a little time on the water, you'll notice that the Hobie Mirage Drive system allows you to travel amazing distances with very little effort. The combination of using the strongest muscles in your body and the super efficient design of the Mirage Drive System makes you feel like you are getting more distance than the effort you are putting in.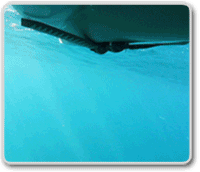 Of course, with the Mirage Drive system, your hands are free. Free to hold binoculars, take photographs, fish or anything else you can dream up.
If you haven't tested out a Hobie, call us today to set up your free demo!