BOTE Board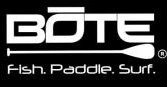 Founded in 2009 by Magda and Corey Cooper, BOTE Board's roots were very modest. BOTE literally grew from the simple concept of developing a stand-up paddle board that is designed to be fished from–a board that would justly serve fisherman, surfers and paddle enthusiasts alike. The goal was to create the most versatile watercraft on the market. A paddle board that is lightweight, stable, stealthy and hydro-dynamically efficient for a great paddle experience. The board must be versatile enough to accommodate the lifestyles of fishermen, paddle surfers, and fitness enthusiasts.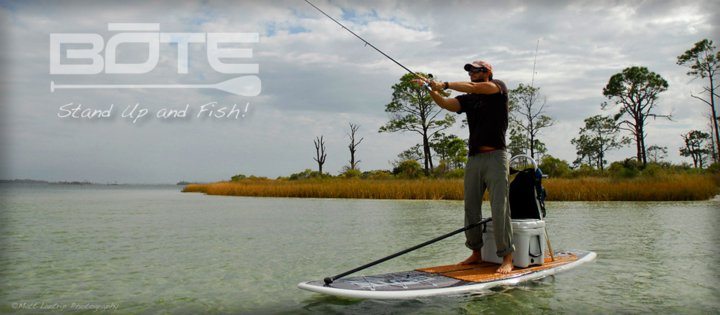 Designed to be the most versatile watercraft on the market, BOTE is a stand-up paddle board (SUP) that redefines the way people fish, paddle and surf. A SUP is no longer just a blank board, the BOTE SUP can be accessorized like no other. Rod holders, drink holders, paddle clips, coolers and more can all be installed on the BOTE within seconds.
12′ BOTE HD

The 12′ BOTE HD is the next evolution in fishing paddle boards with an industry first 'Hybrid Displacement' hull. This new hull is a hybrid between our surf style hull and our racing hull with "V" nose entry. By combining these two hull designs we have achieved a surf style board which slices through the water with the silence and speed of a race board allowing you to get to the fishing spot faster and more silent than ever before.
The HD model BOTE board has all the features of the classic 12′ BOTE board and can be accessorized with all the same gear.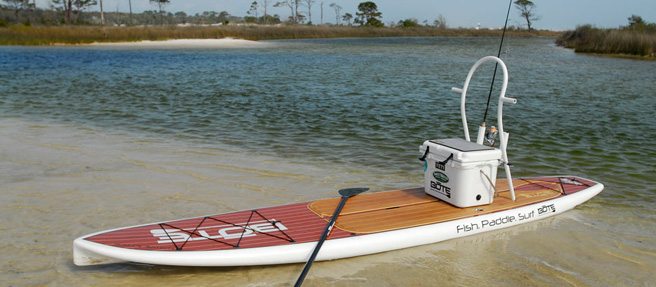 12′ BOTE Flood
The fun board, the long board, the cruising board, that all 'round board. Volume, length, and shape combine to make this board all of the above. The "Surf Style" shape makes this board more friendly in open water or at the beach riding waves. Similar in shape to the HD, it has a comparable capacity and offers similar similar goodies like the Stashpod™, Tackle Rac Receivers and bungees. Don't let the word "Surf" fool you, this bad boy still paddles like a dream!