MSR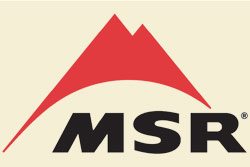 For 40 years, the MSR brand has stood for cutting-edge backcountry-gear engineering.  Their fusion of mountaineering and engineering has led to a succession of groundbreaking products—from stoves, tents, and snowshoes to cookware, water filters, purifiers and camp towels—that have revolutionized the outdoor industry. That's why MSR gear has been taken on expeditions around the world, standing up, time and time again, to the most demanding situations imaginable.
Windpro II
New for 2012: The next-generation WindPro II camp stove combines all of the great benefits of the original WindPro stove, with the ability to burn in liquid-feed mode.
Inverted Liquid-Feed: Increased cold-weather and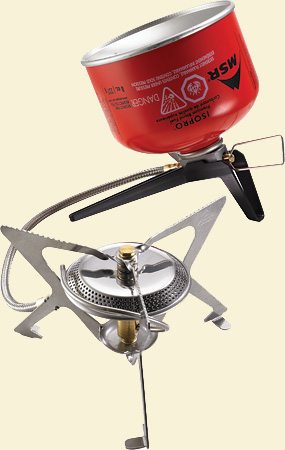 low-fuel performance with more consistent output across all fuel levels.
Efficient: Remote burner allows the use of a windscreen for maximum efficiency.
Lightweight & Compact: Weighs just 6.6 oz.; fits in a one-liter pot.
Versatile: Supports pots up to 10″ maximum diameter; compatible with bake ovens.
WhisperLite
The WhisperLite camp stove has been the one to choose on outdoor adventurers for more than 20 years. Backpackers, climbers, hikers and adventure travelers alike have come to rely on its easy-to-use design and durable, stainless steel and brass construction to deliver dependable performance in most any situation.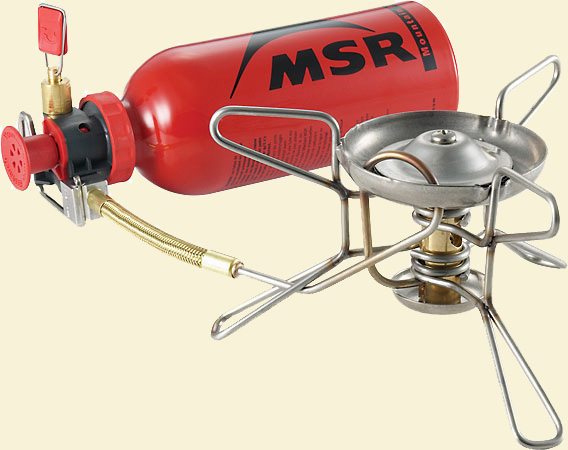 Proven: Trusted and field-proven performance for more than 20 years.
Reliable: Simple, durable design.
Compact: Flexible fuel line folds small and fits in most MSR® pots.
Field Maintainable: Shaker Jet™ technology and smart engineering allows complete cleaning and maintenance in the field.
MiniWorks EX Microfilter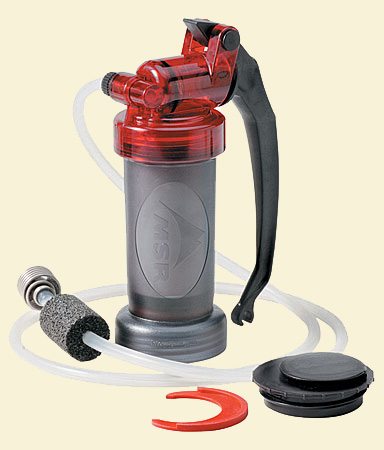 MiniWorks EX microfilter is the worldwide best-selling microfilter, delivering long-lasting, field-maintainable water filtration in demanding environments. Engineered for frequent and heavy use, it utilizes our workhorse Marathon™ EX carbon/ceramic element to ensure clean, reliable & taste-free water. Thanks to its innovative AirSpring Accumulator™, it's capable of pumping one liter per minute & the flow rate can be renewed easily & repeatedly in the field—no tools required. It's lightweight and compact and, most importantly, been proven reliable by thousands of adventurers just like you.
SweetWater Microfilter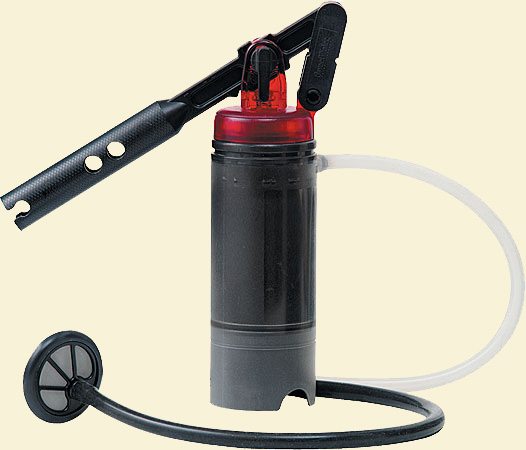 Treading the middle ground between the lightest and most durable filters, the SweetWater Microfilter makes water treatment easy. Simple, lightweight and versatile, it's the perfect water treatment option for light to moderate use, with the capacity to easily step-up to the demands of the occasional big trip. It pumps easily with a 4:1 mechanical advantage, producing 1.25L per minute and can easily be cleaned in the field without tools to restore flow rates.